Behavioral Health
For the duration of the Oneida Nation's Public Health State of Emergency, the Nation is directing resources toward mitigation efforts and response to the COVID-19 pandemic.  Our website may not be updated regularly – please refer to the Nation's website, oneida-nsn.gov/covid-19, and the Nation's social media accounts for the most up-to-date information.
Welcome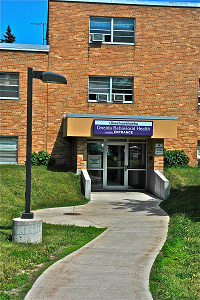 Behavioral Health is a State of Wisconsin licensed facility that provides outpatient Mental Health and Substance Abuse services to the Oneida community members in a holistic and culturally sensitive manner.  
Behavioral Health works cooperatively with the Brown County Crisis Center for after-hours crisis care.
Meet the Behavioral Health Providers
Ka?nikuhli.yo Family Center – Behavioral Health Services
As part of the Comprehensive Health Division our mission is to empower individuals and families within the Oneida community to restore harmony in mind, body and spirit through culturally-inspired interventions for the next 7 generations.
Oneida Comprehensive Health Division
VISION
We Provide the highest quality, holistic health care to ensure the future wellness of our Oneida Community.
VALUES
Responsive Leadership, Continuous Improvement, Culturally Sensitive, Communication, Respect and Safety.
Alcohol Awareness Month
In recognition of Alcohol Awareness Month in April, the clinical staff at Oneida Behavioral Services are ready to provide education, support, and treatment to clients who are affected by problem drinking.
How can you tell if drinking is a problem? Start by asking yourself or your loved one the following questions: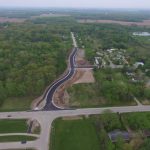 Have you ever felt you needed to cut down on your drinking?
Have people annoyed you by criticizing your drinking?
Have you ever felt guilty about drinking?
Have you ever felt you needed a drink first thing in the morning ("eye-opener") to steady your nerves or to get rid of a hangover?
Answering "yes" to two or more of the above questions may be a sign that alcohol use is a problem. The medical providers at Health Services recommend that if you chose to drink, that it be in moderation. This means no more than 1-2 drinks per day for men and 1 drink a day for women. One drink can equal:
12 ounces of regular beer, which is usually about 5% alcohol
5 ounces of wine, which is typically about 12% alcohol
1.5 ounces of distilled spirits, which is about 40% alcohol
Individuals who are ages 21 and younger, pregnant women, and those who have health problems such as diabetes, heart disease and liver disease should avoid alcohol. Also, please talk with your doctor if you take prescription or over the counter medication, as it may be dangerous to combine them with alcohol.
There is help and support available at Health Services. Our Health Services team can provide the following services to our registered clients:
Confidential assessments and screening
Patient/family education
Referrals to inpatient, detox, and intensive outpatient treatment
Individual or family counseling
Information on AA meetings, Al-Anon meetings, and other community supports
Support for those who have a loved one who is using/abusing alcohol
Individualized Treatment Planning
For more information on how the Oneida Behavioral Health Services can help, call (920) 490-3790 or (920) 490-3860 and ask to speak with an Triage Counselor.  We are here to help.
Our Mission is to empower individuals and families within the Oneida community to restore harmony in mind, body and spirit through culturally-inspired interventions for the next 7 generations.
Quick Links
http://foxcities.wi.networkofcare.org/mh/index.aspx
Darjune Recovery Café
Wellness Support Services
Prescription Medication
Virtual Healing Hunt
Oneida Behavioral Health is hosting an opportunity for our Native American families to participate in a "Virtual Healing Hunt." Registered Native American family's will be given a chance to test their knowledge in various mental health issues, and substance abuse resources. 
Each month Oneida Behavioral Health will create 4 questions for families to test their knowledge by answering the questions correctly. The monthly questions will focus on resources and educational topics specific to the information provided in provided in the monthly Virtually Healing Hunt, monthly hunt files.
Families registration with questions are due by the last day of each month starting September of 2021. Families may only register and submit their answers once a month per family. The first 100 Native American families that registers and answers our questions correctly will receive a family participation prize.