About Fitness & Recreation
Welcome to Oneida Family Fitness….. we are a community and corporate fitness facility that is committed to providing health and wellness opportunities for all ages and abilities to acquire a holistic lifestyle. History….. On April 6, 1987, Oneida's first fitness facility (Oneida Healthworks) opened in the Norbert Hill Center's Chapel and continued to operate at this location until 1990.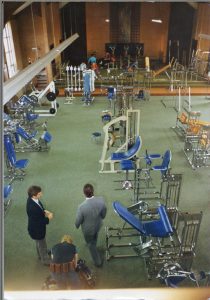 In 1990, Healthworks relocated to the basement of the Norbert Hill Center.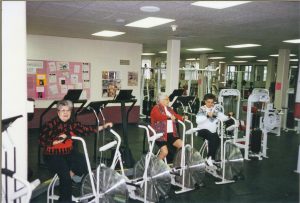 In 1995, membership continued to grow and the Oneida Nation purchased an additional corporate fitness center in Green Bay (current Gaming Commission location) to provide the Nation with increased services, equipment and convenience.  Healthworks daily attendance doubled and total membership increased greatly as a result.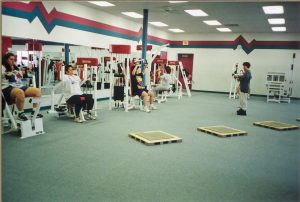 In December 1997, Healthworks relocated both former sites into one large 31,000 sq ft facility (the former West Side YMCA).  When the Oneida Nation purchased the Our Lady of Charity building the lease for the YMCA was not renewed.  The facility provided an increase in programming to include: a swimming pool, indoor track, gymnasium and additional space and equipment from both sites combined.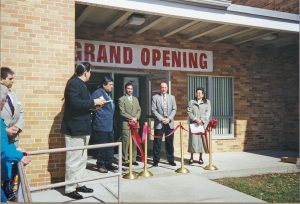 In August 1998, the outdoor Ropes & Challenge Course was constructed behind Healthworks to provide experiential therapy to tribal departments and other corporate groups.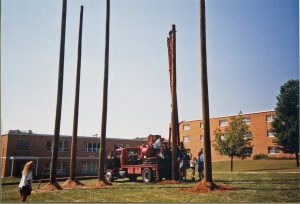 In November 2000, Healthworks was renamed to Oneida Family Fitness, Adventures & Recreation; to include the Adventures (Experiential) and the Parks & Recreation area. All three areas provided and continues to provide a variety health initiatives to the Oneida Community. In Fall 2004, construction begins for additional space and to make the facility ADA elevator accessible.  This addition provided 3,000 sq ft of additional space, elevator access to all levels, family changing areas, and other required facility improvements.  Construction was completed in 2006.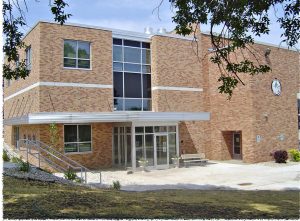 In Fall 2019, construction begins to update the men and woman's locker room area.  Remodeling was completed in Spring 2020. In March 2020, Oneida Family Fitness closed it's facility due to the corona virus pandemic.  During the closure, a limited amount of staff offered virtual fitness activities and eventually offered in-person fitness classes outside and then bringing classes Fall 2020 into gymnasium by pre-registration only.  Oneida Family Fitness would remain closed for use until reopening with restrictions on April 2021. Today, Oneida Family Fitness is reopened to the Oneida Community and Oneida Nation employees offering group fitness, fitness and wellness assessments, strength and cardiovascular equipment (all new equipment), martial art programs, personal training, disease management programs (diabetes), and incentive programs.  Stop in for a facility tour and see what we have to offer!
| | |
| --- | --- |
| New Lower Body Strength Equipment | April 2023 – New Lower Body Strength Equipment   Our new Cardio Equipment consoles allow you to record your workouts.  CLICK HERE to print off instructions on how to create an account.     |
| September 2023 – Renovations completed in the previous pool area.  We can no offer additional space for classes and workouts for our members to enjoy! | |
| November 2023 – Our Track & Gymnasium area has a new look.  Come check out the awesome flooring. | |
Meet our Team
ADMINISTRATION TEAM

Ryan Waterstreet – Director 

Amy Griesbach – Member Services Manager

FITNESS TEAM

Hudson Denny – Fitness Specialist Supervisor

Dominique Danforth – Fitness Specialist-Wellness Trainer


Ryan Engel – Fitness Specialist-Wellness Trainer


Stephen Kintz – Fitness Specialist-Wellness Trainer

Clayton Hill – Fitness Specialist-Wellness Trainer

Vicente Vega – Fitness Specialist-Wellness Trainee


MEMBERSHIP TEAM

Christine Richmond- Member Services Specialist

Theresa Skenandore- Member Services Specialist

MARTIAL ARTS

Kevin Schoenbeck- Martial Arts Instructor

ADVENTURES TEAM

Mark Steinbach- Experiential Education Manager

Susan Majeski- Adventure Instructor