Kalihwisaks – She Looks For News
Local
The content submission deadline is always the first Thursday of each month. The release date for the next issue is the last Tuesday of each month. Therefore, the next deadline to submit content, which will be for the December 2023 edition, is Thursday, November 2, 2023. See the complete 2023-2024 Content Submission and Print Schedule. Please email submissions to Kaliwisaks@oneidanation.org. The January 2024 edition will come out Tuesday, December 26, 2023. For now, enjoy the November edition be clicking on the thumbnail below.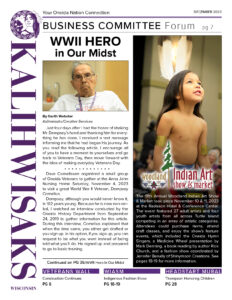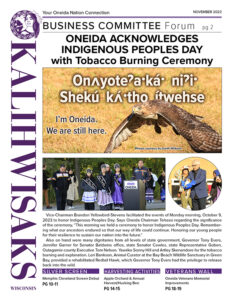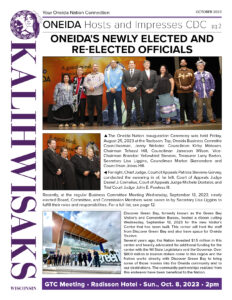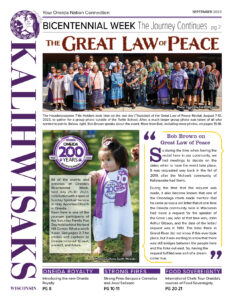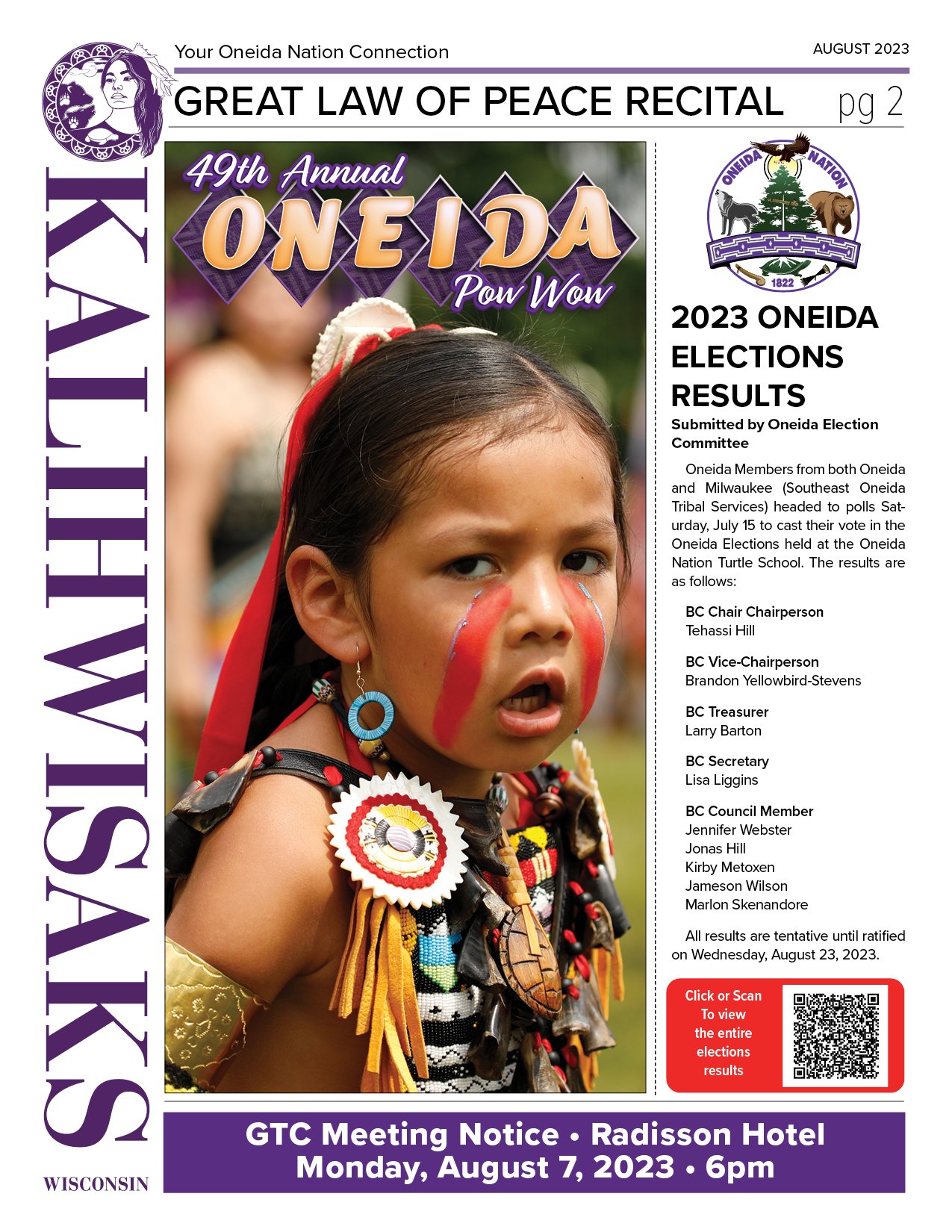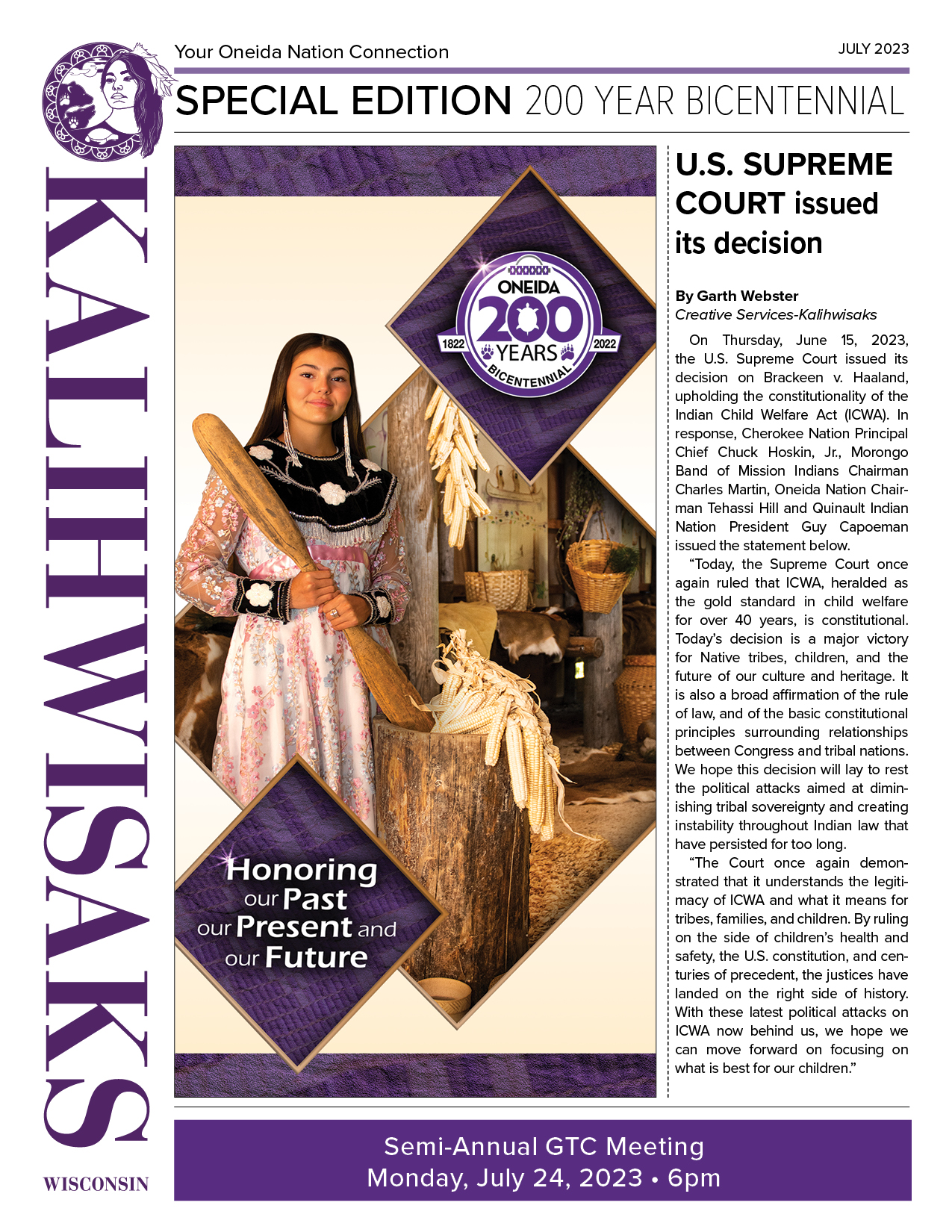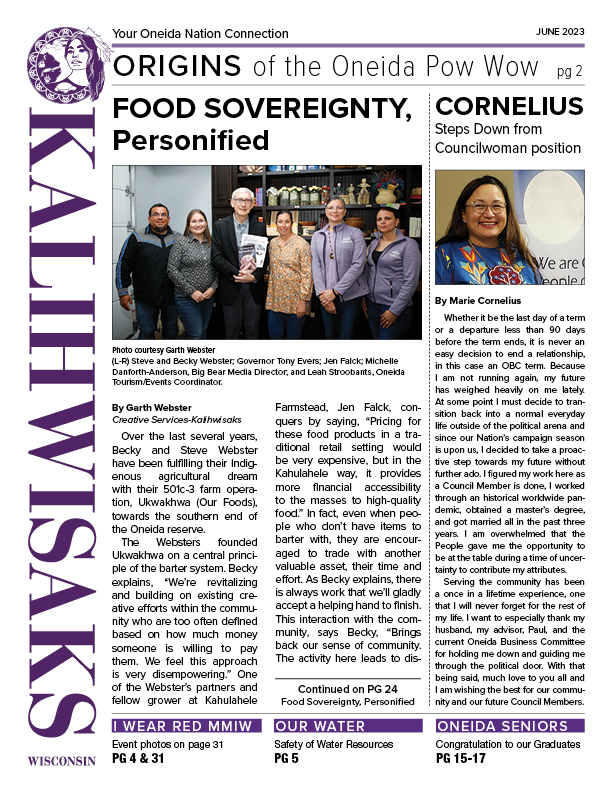 About Us
Hello from the staff!
---
Please direct all questions to Garth at this time or email us at kalihwisaks.oneidanation.org  Thank you.
Garth Webster – Creative Services, Senior Writer & Photographer 920.496.5632
Michelle Danforth – Marketing & Tourism Director
Trista Cornelius-Henrickson – Special Projects Writer & Media