Home Ownership Opportunities
Residential Sales
Comprehensive Housing's Residential Sales is an opportunity to purchase and finance a home directly with Comprehensive Housing.  When a home is available for purchase Housing will conduct showings over the course of one (1) week with a minimum of two (2) public showings where one (1) showing is required to be conducted during business hours and one (1) showing is required to be conducted after business hours.
The accepted offer for 1329 Onu U Sla Way was $230,005.05
The accepted offer for 602 Florist Drive was $276,000.50
Prequalification
Prequalification may be from Housing or an outside lender
If an interested buyer plans to finance the purchase through a mortgage from Comprehensive, the interested buyer shall schedule a meeting during the prequalification week in order to determine eligibility.
Setting the Offer Period
When Comprehensive Housing offers a home for sale, it will set an offer period of one (1) business day during which offers to purchase may be submitted at the Bay Bank drop box.
Comprehensive Housing may extend the offer period by providing notice of the extension both on the Nation's website, Bay Bank and Housing.
Comprehensive Housing shall disqualify offers to purchase received outside of the offer period.
Making an Offer to Purchase 
Submit offer to purchase at Bay Bank drop box, in person, or using the offer to purchase form available on the Nation's website and Housing
Offers to purchase that are not submitted using the Nation's form will not be accepted by the Comprehensive Housing.
An offer to purchase for less than the listing price will not be considered.
Any offers to purchase that do not include at least one (1) Tribal member will not be considered.
Prior to accepting an offer to purchase for the drop box, Bay Bank staff shall date and time stamp all offers to purchase upon receipt.
Multiple parties arrive at the same time to submit an offer to purchase (i.e. if parties are waiting to submit prior to business hours), Bay Bank staff shall determine the order of receipt through a lottery system in which each party receives a number by chance. Bay Bank staff shall number the offers having the same date and time stamps by from lowest drawn number to highest drawn number.
There is no limit as to how many offers to purchase a Tribal member may submit within an offer period.
Contact Information
Rebecca Skenandore, Senior Loan Officer, rskenan4@oneidanation.org, (920) 869-6197
Grace Delgado, Loan Officer, gdelgado@oneidanation.org, (920) 869-6194
Forms:       
Loan Application Packet
Resources:
Real Property Law
Residential Sales Rule
Residential-Offer-To-Purchase
Homes For Sale By Owner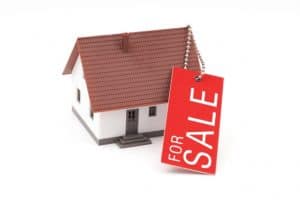 Let's get your house sold!
Comprehensive Housing is here to provide advertising services to Oneida enrolled members with set requirements for homeowners advertising properties/improvements for sale within the reservation.  For more information about placing an ad contact Grace Delgado (920) 869-6198 or Rebecca "Becky" Skenandore (920) 869-6197
Current Homes for Sale.  Please contact owner for any information.
Advertising Homes for Sale by Owner
FSBO Advertising Application
2020 Offer to Purchase Member to Member