Loan Program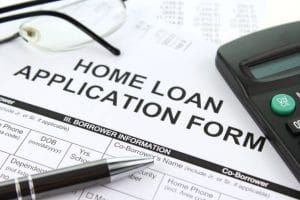 Whether you're a first-time homebuyer or looking to build a home, this is one of the biggest decisions of your life.  It'll be a place where memories are made.
Mortgage loans are available for the following purposes:
Purchase of a home
Construction of a home
Home Repairs
Equity Loan
Down payment Loan for use in coordination with the Section 184 Loan Program
NOTE:  THESE FUNDS ARE CONTINGENT UPON FUNDING ALLOCATIONS.
**Elders and Oneida Veterans may receive a discounted interest rate on specific loan types.
To be eligible:
You must be an Oneida Tribal Member
The home must be on land owned by the Oneida Nation
Applicants are required to have a Transunion credit rating of 550 or more.
To have a debt to income ratio of 36% or lower
Please contact the Comprehensive Housing Division to speak directly to a loan officer for more information on eligibility requirements, financial qualification, interest rates, maximum loans amounts, and all other questions.
Grace Delgado
[email protected]
920-869-6194
Michelle Hill
[email protected]
920-869-6182
Complete the applications and schedule an appointment with one of our loan officers.
COVID-19 Deferral Process for Loans
July 1, 2020
CHD Mortgagees:
As the effects of the COVID-19 pandemic continue to affect our Nation and people, the Comprehensive Housing Division has implemented an Emergency Deferral Option. This option is available to those experiencing a financial hardship and can prove a loss of income. This option can begin accepting requests July 1, 2020 – January 31, 2021.
If you are experiencing difficulties making loan/mortgage payments, please contact CHD finance staff at:
Rebecca Skenandore, Senior Collections Specialist
920-869-6197
Leanne Jordan, Financial Accounts Specialist
920-869-6172
Lisa Rauschenbach, Residential & Finance Area Manager
920-869-6174