Allison M. Poritz, MS, LPC, SAC, ICS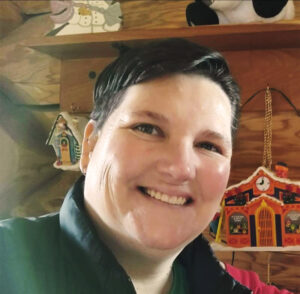 Specialty:
Substance abuse, depression, anxiety, attachment, trauma/PTSD

Patient Ages:
18 years and older
Education:
Masters in Community Mental Health from Southern New Hampshire University
Bachelor of Social Work from Concordia University of Wisconsin
Professional/Affiliations:
NAADAC Association for Addiction Professionals
Provider Bio:
There is no wrong door. Whether you have the courage to seek counseling on your own or you are seeking counseling to fulfill requirements, your well-being is important. I believe once you take the step to seek counseling it is my job to make it worth your time.
I began my clinical career 10 years ago at an agency contracted to provide substance abuse and mental health services for the Department of Corrections. I am licensed as a professional counselor, substance abuse counselor and independent clinical supervisor. I am also an adjunct professor for Northern Vermont University's program in Clinical Mental Health.
Cognitive Behavioral Therapy provides a foundation for my approach to counseling. Understanding the role of beliefs, thoughts and feelings is the first step to gaining more control in life. I believe connection through relationships, to the community, to our culture and to the world around us gives purpose. Often connections can be hindered by shame, grief, trauma and other difficult experiences. By gaining more insight about our own thoughts and emotions we have an opportunity to reestablish and strengthen our connections to the world around us.
When not at work I enjoy spending time with my partner and our two sons. I also enjoy watching baseball (Go Brewers!), fishing, reading and watching my sons play soccer and baseball.