Sushma Gunturu, MD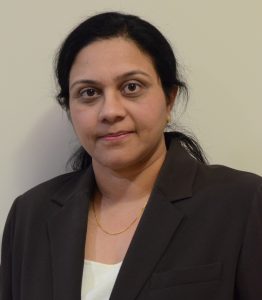 Specialty:
Child and Adolescent Psychiatry
Patient Ages:
Ages 5-18
Board Certification:
ABPN certified in Psychiatry and Neurology
Education:
Graduated MBBS from Osmania Medical College, India
Residency/Fellowships:
Graduated from ACGME accredited/completed residency training in General Psychiatry at Albert Einstein college of Medicine, New York.
Graduated Fellowship from/completed fellowship training in Child and Adolescent Psychiatry at University of Michigan in Ann Arbor, Michigan.
Professional/Affiliations:
Member of AACAP, AAP, AMA and MAPI
Provider Bio:
I'm a Board certified Psychiatrist with fellowship training in Child and Adolescent Psychiatry from the University of Michigan-Ann Arbor. I have worked in inpatient [McLaren health system, Children's hospital] as well as at outpatient CMH.
I have extensive experience in the evaluation and pharmacologic treatment of a broad spectrum of psychiatric disorders. I serve children and adolescents for diagnostic evaluations, medication assessments and provide treatment with psychopharmacologic medication. I work well with clinical counselors and therapists and believe that a combination of psychotherapy and medication provide best practice treatment for many clients. I also provide ongoing care, after recovery, with maintenance treatment and prevention of recurrences.
I'm happily married and blessed with two loving boys. In my free time, I love to spend time doing fun activities with my sons, love to travel as a family to explore new places, cooking, spiritual activities and yoga.