Addressing Depression and Grief Can Help Improve Your Mental Health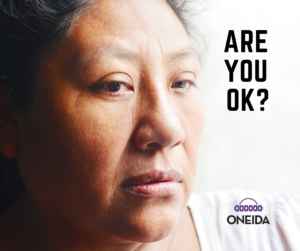 There are countless circumstances that can lead to periods of depression, and the same can be said for those experiencing loss and grief. It's difficult to pinpoint exactly how many people experience depression throughout their lives, but loss and grief are universal experiences.
How you address overwhelming emotions, constant feelings of sadness or helplessness, or a loss of interest in your favorite activities has a profound impact on your mental health in both the short and long term. And, not acknowledging and addressing depression and grief can lead to larger issues down the road that can impact both your mental and physical health, such as substance use issues.
How to Address Depression and Grief
While both depression and grief are distinct states or experiences, there are common ideas you can use to help emerge from both states and restore balance and harmony in your life. Here are some steps you can take to help address both depression and grief:
Recognize and acknowledge what you're feeling.
Talk to others about what you're feeling and why you believe you're feeling it.
Be more active. Exercise can release endorphins and other natural brain chemicals that can enhance your sense of wellbeing.
Stay involved in activities that have brought you joy in the past and resist the urge to withdraw from life.
Try to make healthy food choices. Good nutrition can help keep your brain in good condition, which is important for your wellbeing.
If you have trouble doing these things on your own, it's important to reach out for help.
If you find that you could use help managing either depression or grief, Oneida Behavioral Health can help. We have a Wellness Support Group that meets weekly, and our providers are here to listen and give you the tools you need to build a more balanced and harmonious life. Please call us today at (920) 490-3790.