CHS Population-Based Programming
Mission: Our competent and dedicated team will empower the Oneida Community by providing quality programs and education which will protect, promote, and improve health while respecting cultural values.
About Us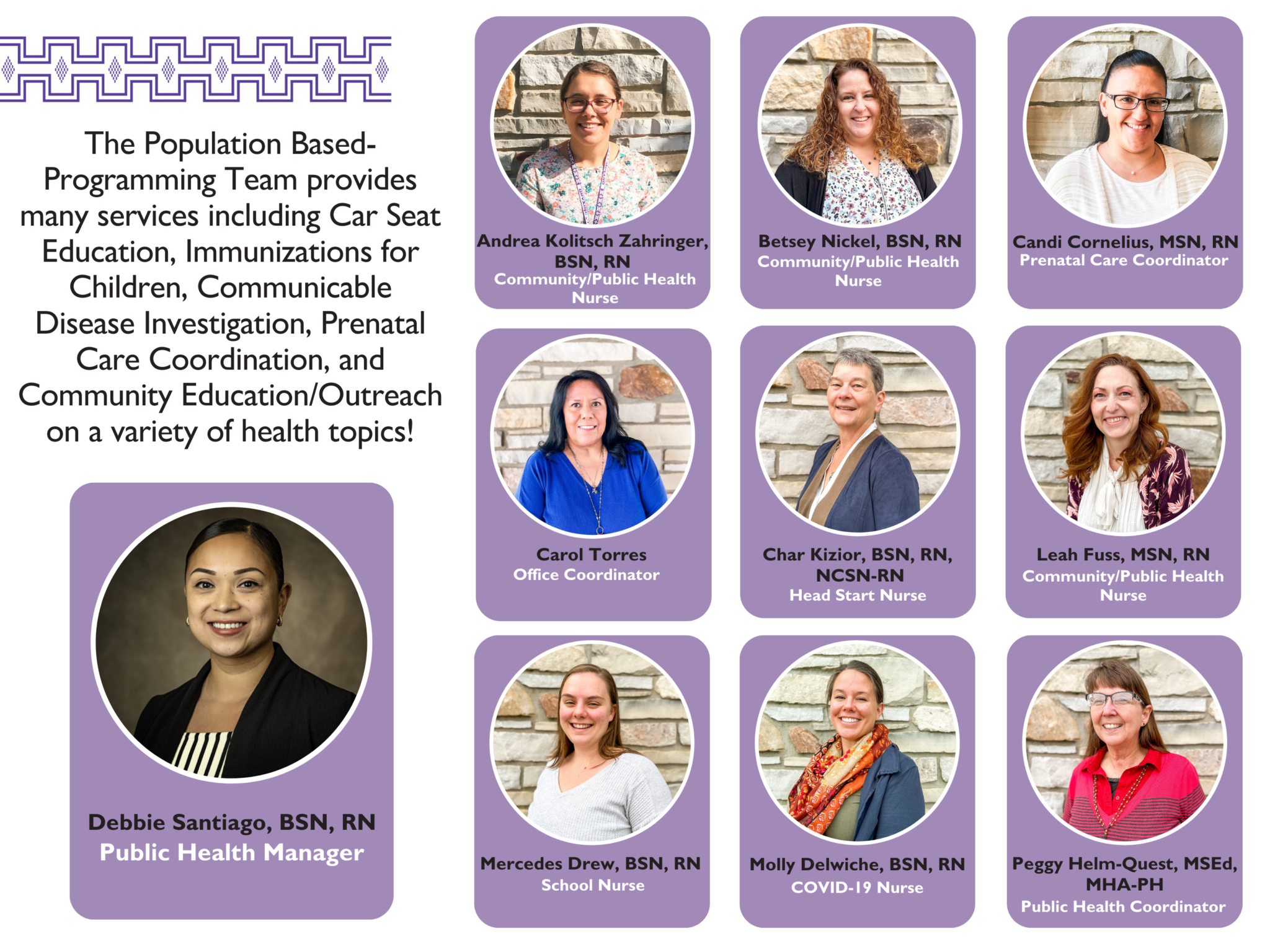 Car Seats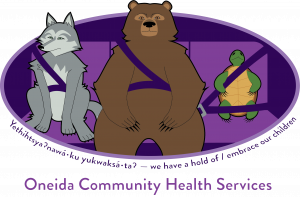 Community Health Services offers car seat education by-appointment-only. 
ABOUT THE PROGRAM:
• Car Seat Technicians provide car seat safety education and installation methods.
• Bring in your own seat or purchase a car seat through the program at a reduced price.
• Get hands on experience installing car seats.
• Bring in an old or expired car seat and receive $10 off the price of a new seat!
Call 920-869-4840 to schedule an appointment.
PLEASE NOTE: Same day appointments are not available. Please call ahead to schedule.
Rear-Facing vs. Forward-Facing Car Seats – What's the Difference?
Find the Right Car Seat for Your Child
Car Seat Resources
Immunizations
Community Health nurses offer recommended immunizations to people of all ages.  To make an appointment for immunizations, call (920) 869-4840.  
Public immunization record access: Are you trying to find your or your child's immunization record? The Wisconsin Immunization Registry may be able to help.
Prenatal Care Coordination (PNCC) Program

Prenatal care coordination (PNCC) is a free program for pregnant women in need of support during and after pregnancy.  The length of the program lasts through pregnancy and continues for up to 60 days postpartum.  PNCC became a new benefit under Wisconsin Medicaid Program in 1993.  The program helps pregnant women gain access to medical, social, educational, vocational, and other services related to their pregnancy. 
PNCC services:
1. Initial assessment of needs
2. Develop a care plan
3. Provide health education
4. Transportation to appointments
5. Identify goals and help find and connect with local resources (WIC, counseling, housing)
The overall goal of PNCC is to improve birth outcomes or increase the number of healthy babies by educating and supporting pregnant women who identify areas of need. 
Events
Childbirth & Breastfeeding Classes 
Taught by: Candi Cornelius, MSN RN, CLC
▪️No Cost to attend
▪️Snacks and prizes for those who attend
▪️Support person strongly encouraged to attend
Topics Include:
▪️What will happen during normal labor and delivery
▪️Types of natural coping methods for labor pain
▪️Support person's role during labor and delivery
▪️Labor medications and procedures
▪️What will happen after delivery of baby and newborn basics
▪️Breastfeeding basics
Childbirth Education & Breastfeeding Classes are offered three times a year at the Oneida Community Health Center during the months of March, July, and October.  For specific dates, please contact Childbirth instructor, Candi Cornelius at 920-869-4940
Breastfeeding Families (BFFs) 
Meetings are held on the 3rd Tuesday of every month at various locations.  Go to the Oneida Comprehensive Health Division's Facebook page for more info.
For questions, call or text Sunshine Big Mountain: (920) 241-0907
Contact:
PNCC nurse at (920) 869-4940
OB nurses at (920) 869-4844
Main clinic at (920) 869-2711
For Health Care Providers & Partners