Staff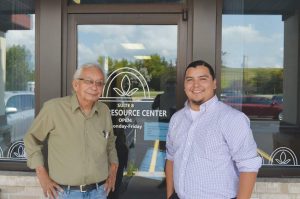 Advocate
Tsyoslake House J.D.
Tsyoslake graduated from the Oneida Nation School System and went on to obtain his Bachelors in Legal Studies from Northeastern State University-Oklahoma.  He went on to successfully complete the Pre-Law Summer Institute for American Indians, and received a Juris Doctorate (J.D.) with an emphasis in Indian Law at the University of South Dakota School of Law.  Tsyoslake is also a former intern for the Oneida Judiciary. Term ends on 07/17/21.
Advocate
Wesley Martin Jr.
Wes has many years of practicing law in Indian Country. His experience ranges from criminal, civil, probate and guardian ad litem; he is an accomplished prosecutor, public defender and has operated his own private law practice. Term ends on 07/27/24.
Attorney Elect Pending Oath of Office 08/27/20
Gerald Hill