Shop Oneida

Oneida One Stops and Smoke Shops make up the Oneida Retail Division. Oneida Retail has 10 convenient locations within the Oneida Nation Reservation; 7 convenience stores and 3 smoke shops. The stores specialize in premium tobacco products at value prices and quality Exxon Mobil™ and Shell™ fuel, Better For You products, and CBD products. All convenience store locations offer free air and vacuum.
Convenience Stores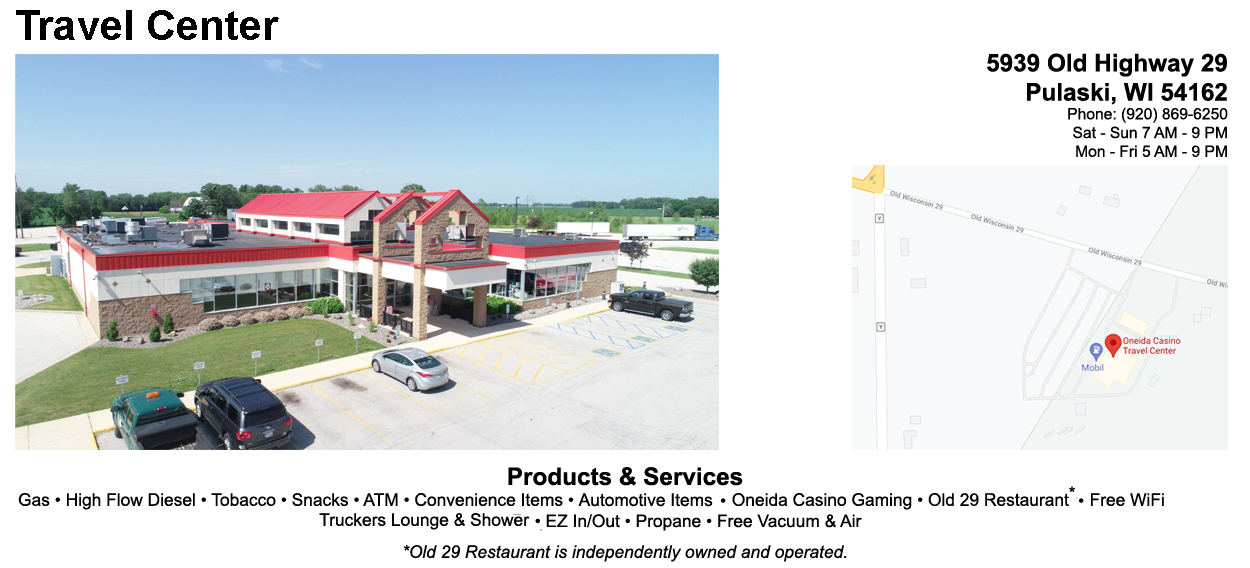 ---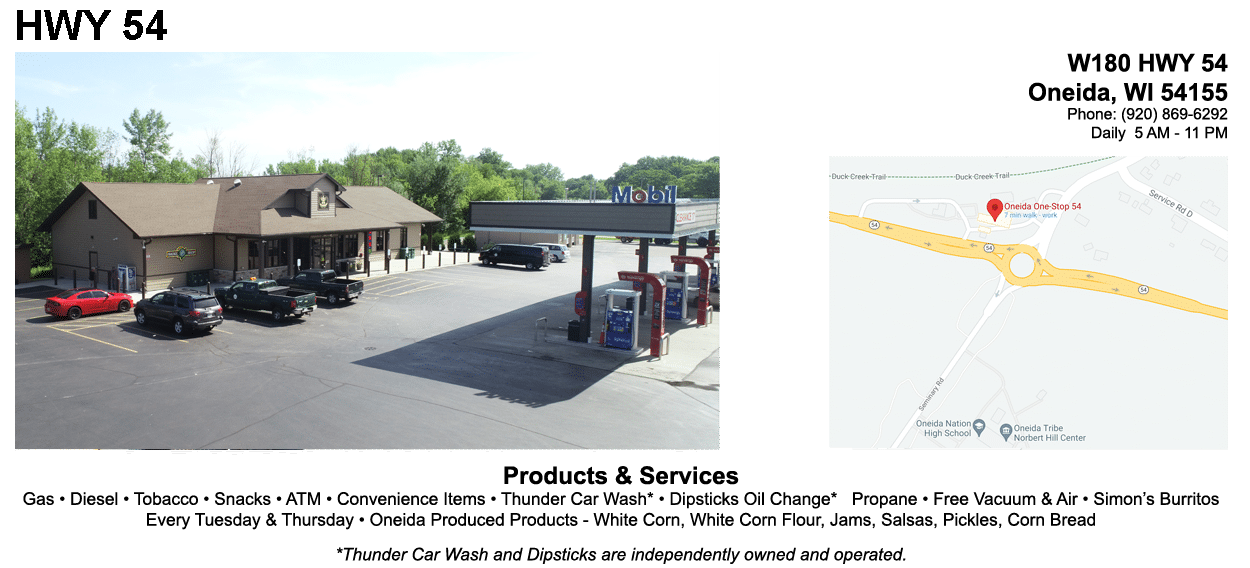 ---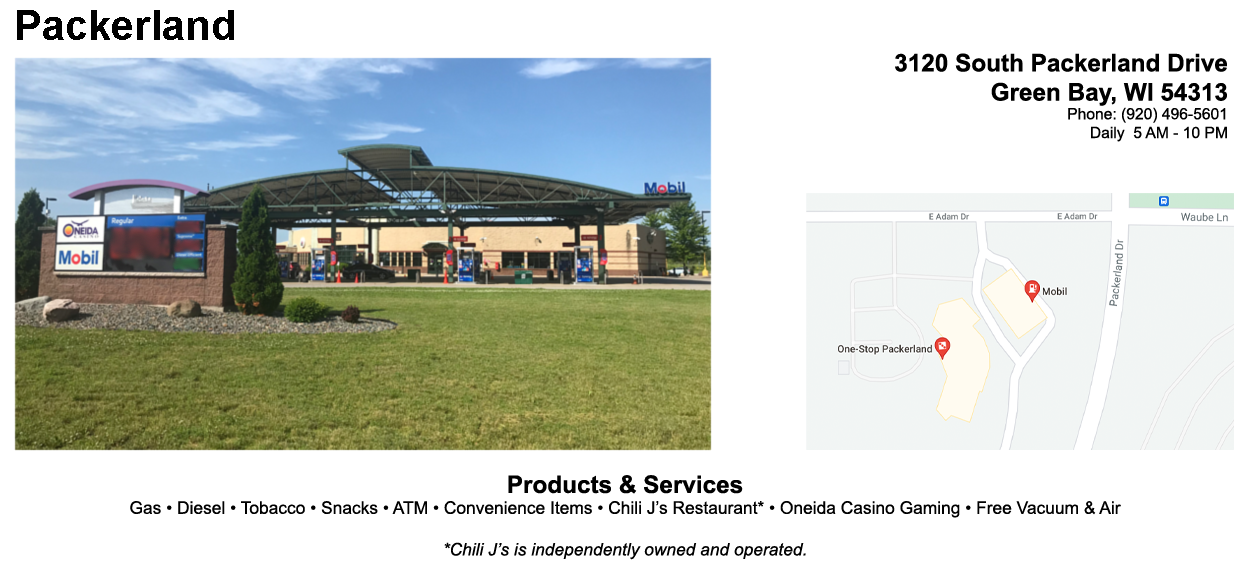 ---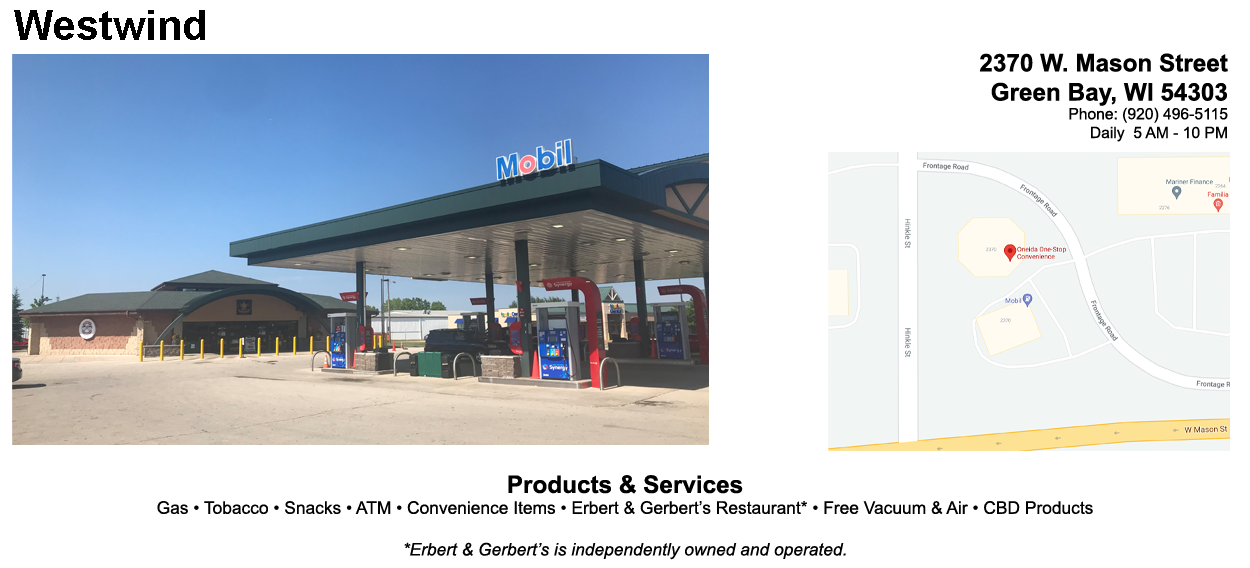 ---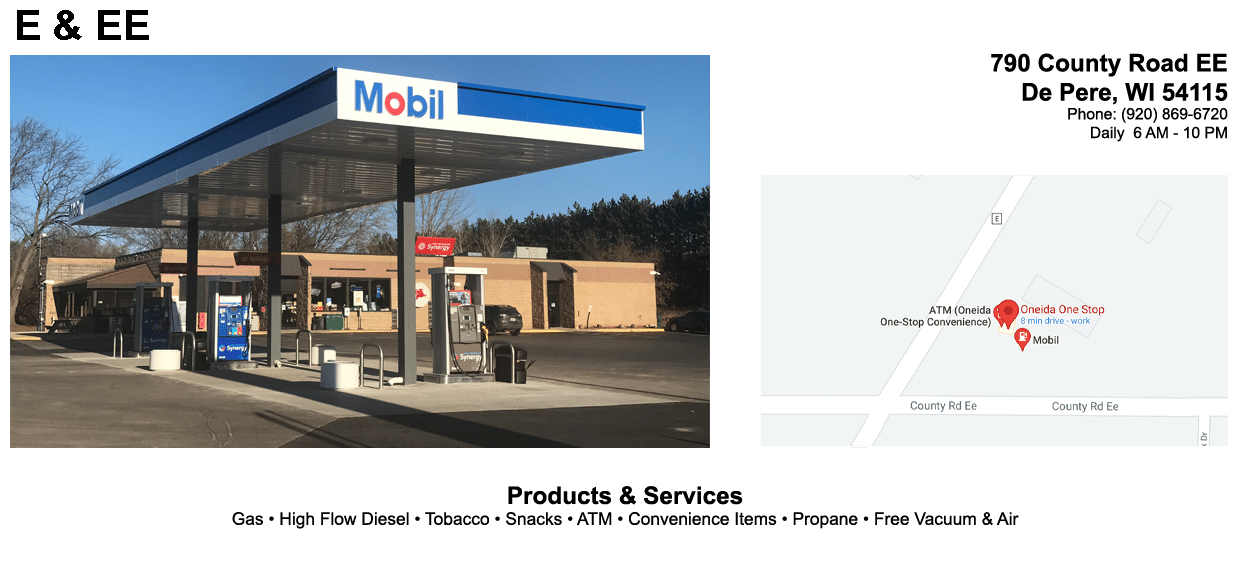 ---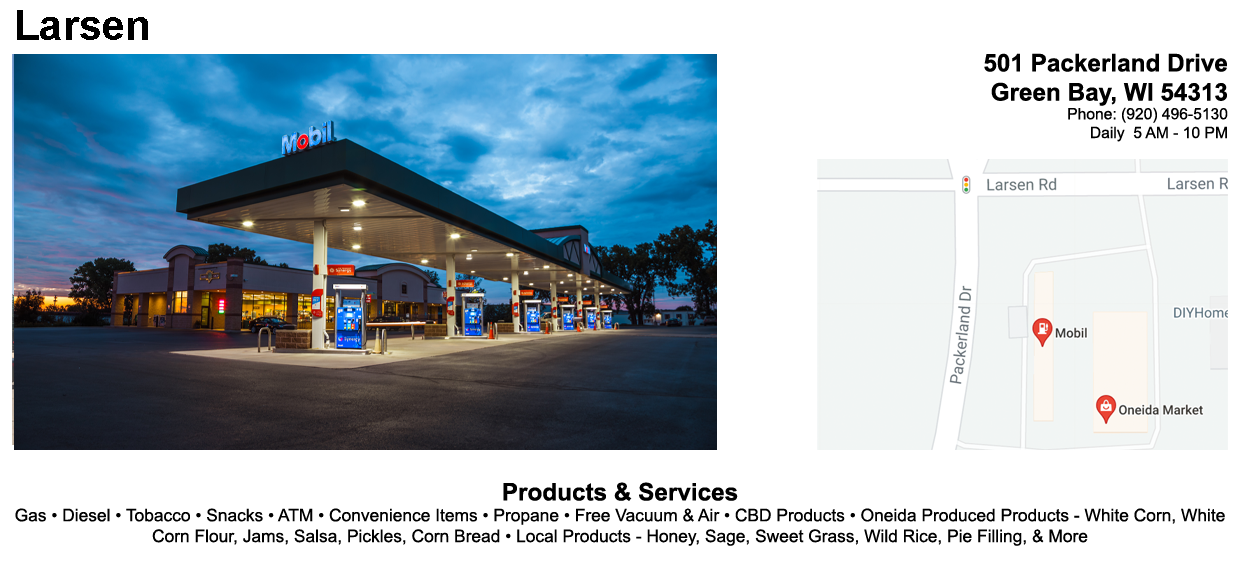 ---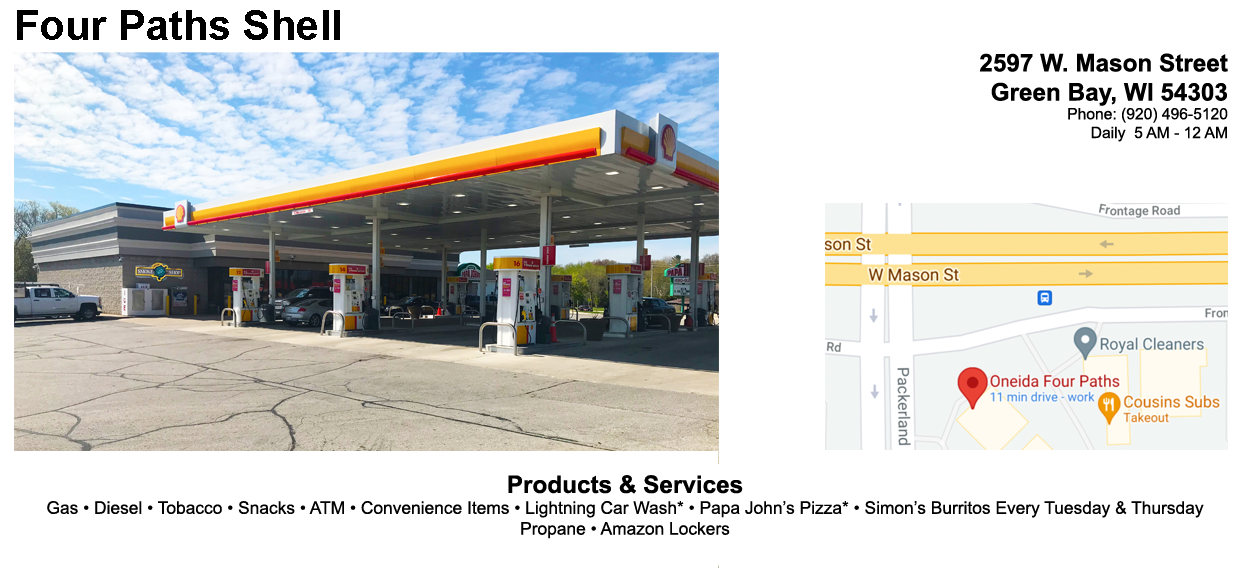 ---
Smoke Shops

 

Locations

 
Isbell (Oneida Casino – Mason Street)
2522 West Mason Street
Green Bay, WI 54303
9 AM – 10 PM
Main Casino
2020 Airport Drive
Green Bay, WI 54313
Sun – Thur: 12 PM – 10 PM
Fri – Sat: 12 PM – 12 AM

Irene Moore Activity Center (Bingo Hall)
2100 Airport Drive
Green Bay, WI 54313
Sun – Thur: 8:30 AM – 1:30 PM &
4:00 PM – 10 PM
Fri: 8:30 AM – 10 PM
Sat: 8:30 AM – 12 AM
Promotions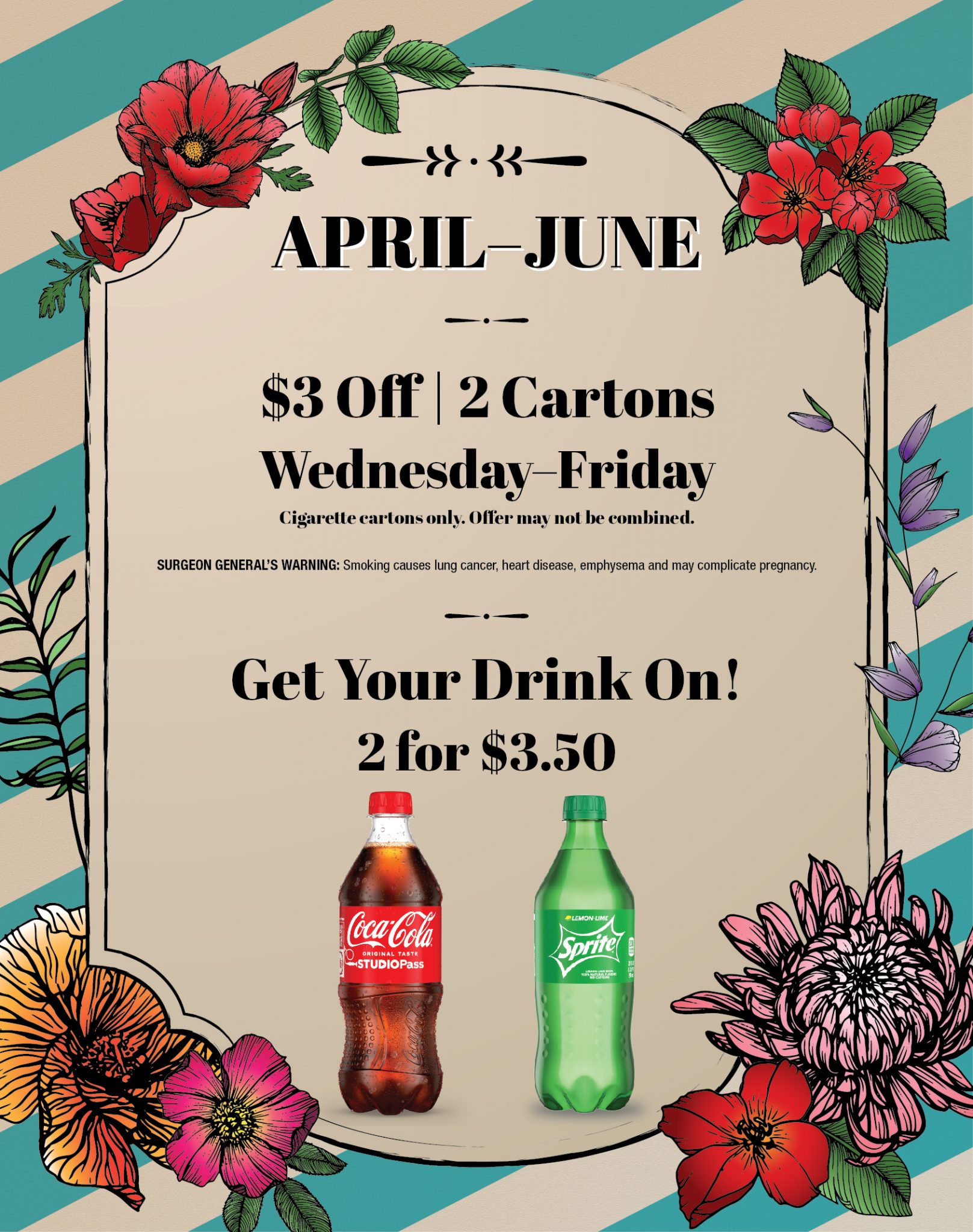 Oneida Water Partnership
Oneida Retail has partnered with Fox Wolf Watershed Alliance (FWWA) to help protect the waters in Northeast Wisconsin by donating a portion of sales from Oneida Water to FWWA. Oneida water is bottled locally and received a new label featuring the musk rat. The musk rat is an important piece of the Oneida Creation story.
In the creation story: The Sky woman was guided by the bird relatives and was placed upon the back of a great sea turtle. She asked if there was land that held up the great waters that they were upon.   Several animals attempted but were unsuccessful in reaching the bottom of the great waters. The Muskrat was the water relative that was successful in bringing up the dirt from the bottom; the dirt was given to the Sky Woman who them mixed it with the roots that came from her sky world and placed it beneath her feet and the new world began to grow.  The Muskrat still represents the start of new life with the water and land. 
We are excited about the new label, the partnership and look forward to being a part of the solution to clean water ways in Northeast Wisconsin. For more information on FWWA click here.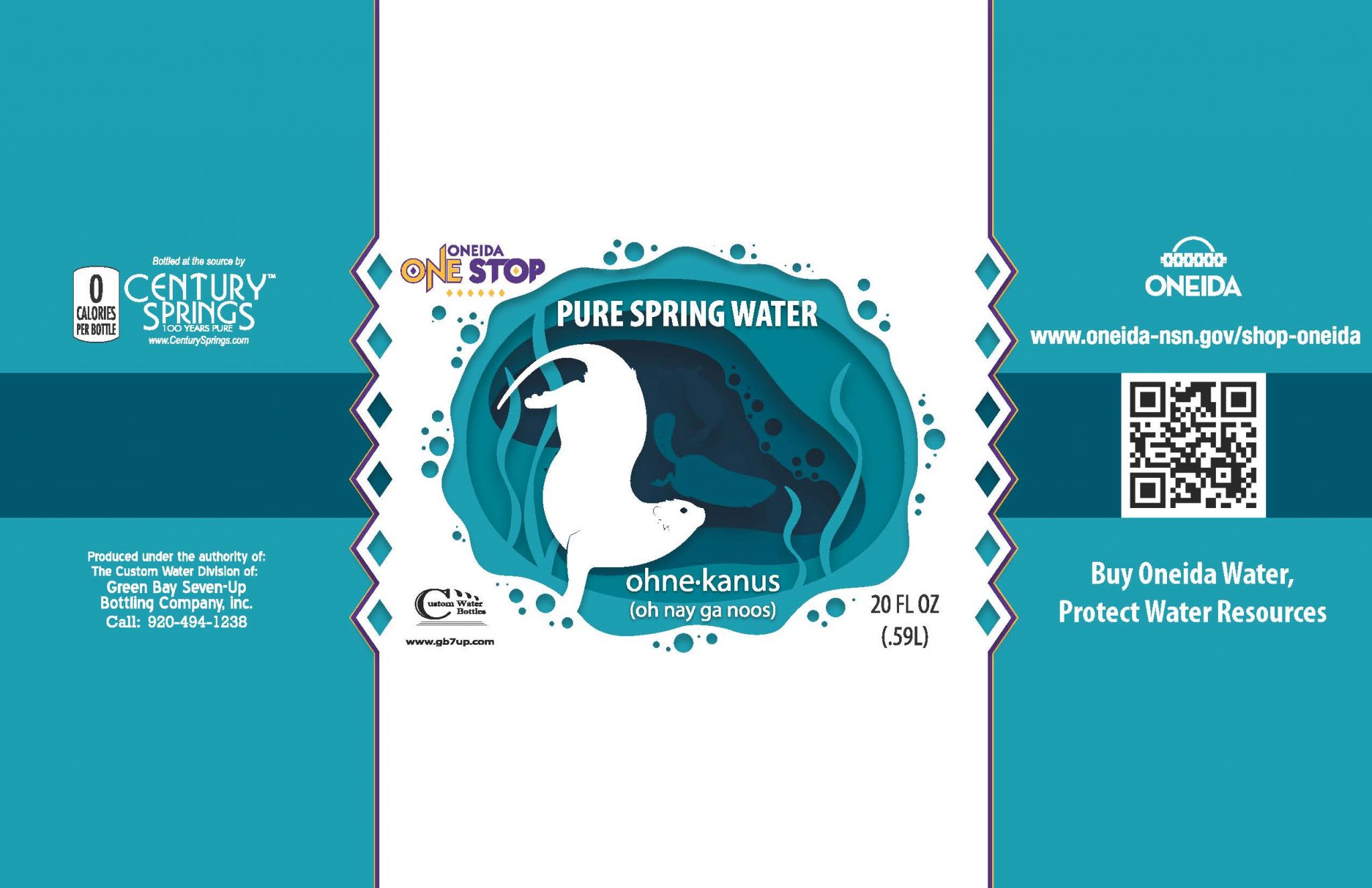 Mobil™ Rewards +
Exxon Mobil™ Rewards+ is a rewards program that allows you to earn points on items you purchase every day: fuel, convenience store purchases*, and car wash purchases. You will earn 3¢/ gallon in points on fuel and 2¢ in points for every $1 you spend in the convenience store and on car washes. With Exxon Mobil™ Rewards+ Premium™ status, earn 6¢/gal in points on Synergy Supreme+ ™ premium gasoline – that's double points!  Check your email, signs in stores, and your Exxon Mobil™ Rewards+ app for special bonus offers to earn even faster. For every 100 points you earn, you can use them for $1 in savings. For more information go to: www.exxon.com/en/rewards-program
* Cigarettes and tobacco purchases are excluded.
Shell™ Fuel Rewards
The Fuel Rewards program is all about lowering the cost of everyday life by paying less for fuel. Unlike traditional rewards programs where you save up points to use later, the Fuel Rewards program provides real, immediate savings on something you use all the time — fuel. Life is demanding. Your rewards program shouldn't be. Whenever you shop, dine or make other day-to-day purchases at any merchant or restaurant participating in the Fuel Rewards program, you earn cents-per-gallon discounts on fuel known as Fuel Rewards savings. The savings you earn between fill-ups are then combined to drive down the price you pay at the pump. For more information go to: https://www.fuelrewards.com/fuelrewards/
Our Story
Oneida One Stops and Smoke Shops make up the Oneida Retail Division. The Mission of the Retail Division is to contribute to the prosperity of the Oneida Nation by providing quality products and services, exceptional customer service and meaningful employment opportunities to our community. Oneida Retail has over 100 full time employees at 10 locations; 7 convenience stores and 3 smoke shops. 
The first Oneida One Stop opened at the current Hwy 54 location in 1982. Since, Oneida Retail has expanded numerous times to include tobacco outlets (drive up buildings), new convenience stores, renovations, standalone smoke shops, and partnerships with Oneida Casino.