Lori L. Metoxen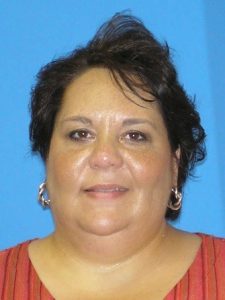 SPECIALTY:
Patient Account Representative Supervisor
EDUCATION:
I completed the certification program in Gerontology from UW Parkside in Kenosha, WI  I also completed the Certification program in Dementia Care from NWTC .
PROVIDER BIO:
I am the Patient Account Representative Supervisor at Oneida Behavior Health since August of 2009.
I have been with the Oneida Tribe for almost 15 years all together I have served in several different capacities but most proud of serving as Elderly Benefit Specialist Supervisor at Oneida Elderly Services helping our Elders was very rewarding but after the death of my mentor Roberta Kinzhuma things changed so I then took a job at Outagamie County in the same capacity Elder Benefit Specialist at Aging Disability Resource Center.  In 2009 I came back to Oneida Tribe in my current job at Oneida Behavioral Health.
I grew up in Little Chute, Wisconsin and I am an enrolled Oneida Tribal Member.  My most important role in life is being an Aunt to four.  I also enjoy spending time at my family cottage on Kelly Lake, WI.