Team Development
Corporate Training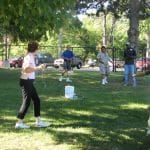 Team building is one of the most widely used group-development training opportunities that organizations offer their employees. Why? Of organizational activities, team-development proves to have a stronger effect (versus financial measures) for improving organizational performance.  Team-development activities, including team building and team training, improve both a team's objective performance and that team's subjective supervisory ratings. Documentation dictates that putting your team's objectives into activity form allows a comprehension that lasts far beyond the program. The embodiment of the emotions that are a result from the feeling of success or the lack thereof creates a long lasting motivation to be a part of a change in the organization.
How does it Work?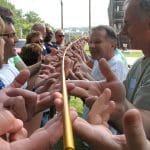 Accountability, problem solving, open communication and strategically used activities are used to facilitate change. The facilitators at Oneida Adventures evaluate the perspective teams and their leaders to determine where the needs lie. Through interviews and observations, we create custom programs that can range from a couple hours to several days depending on the needs of the team. It is our objective to prepare and execute meaningful, transferrable, and applicable programming and education that can be employed immediately upon the programs completion.
General Outcomes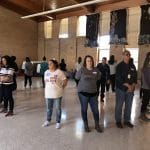 Over time, these activities are intended to improve performance in a team-based environment. Team building is one of the foundations of organizational development that can be applied to groups such as corporate teams, sports teams, school classes, military units or flight crews or anyone desiring to synergize as a unit. The formal definition of team-building includes:
Aligning mindsets around goals
Building effective working relationships
Reducing team members' role ambiguity
Finding solutions to team problems
Recognizing problem areas and addressing them productively
Sports Teams
Check back for updates soon!
Girl or Boy Scouts
Check back for updates soon!