Oneida Nation/COVID-19 Resource Page
This page is no longer active and information may not be current. Please visit https://oneida-nsn.gov/covid-19-resource-page-new/ for the current COVID-19 Resource Page.
---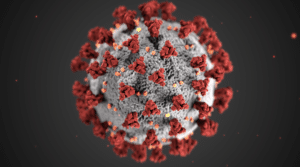 The Oneida Nation has declared a Public Health State of Emergency in response to the COVID-19 pandemic that is affecting the United States. The current Public Health State of Emergency is in effect until September 26, 2021. The Oneida Nation is currently under a face covering mandate. Click here for additional details.
Extension of Public Health State of Emergency to September 26, 2021
Staying Safer at Home Policy (Approved May 12, 2021)
Safer Reopening of Government Offices (Approved May 12, 2021)
This page will serve as a central location to find news regarding the Oneida Nation and the COVID-19 virus. Posts will be in chronological order with the newest information appearing at the top. A centralized phone number and email have been activated where all questions about the Nation's precautionary measures, that are not health-related, can be directed. These are Covid-19@oneidanation.org  and (920) 869-4481.
The COVID-19 Testing Site can be reached at (920) 819-8350 and the hours are 8:00 AM – 4:30 PM.
Click here for Oneida Nation program closures and event cancellations. Changes in how programs offer their services will also be listed here.
COVID-19 Vaccination
To register for the COVID-19 Vaccination, please visit the registration form.
Unity, Community, Immunity Campaign
Click here to visit the campaign's website and hear from community members and medical experts.
Oneida Nation Employees in Furlough or Laid Off Status
Click here for an unemployment Q&A
Video messages from the Oneida Nation
News
COVID-19 Decision-Making Team
COVID-19 Data
Oneida Nation COVID-19 Data
As of 9/17/2021 2:00 PM
| | | | | |
| --- | --- | --- | --- | --- |
|   | Confirmed Positive Cases | Active Cases | Recovered Cases | Deaths |
| Oneida Nation Total | 887 (+9) | 18 | 859 (+1)  | 10 |
| Oneida Nation – Brown County | 500 | 10 | 486 | 4 |
| Oneida Nation – Outagamie County | 387 | 8 | 373 | 6 |
Hospitalizations (Ever Hospitalized): 97
Vaccine Breakthrough Cases: 8
State and Local COVID-19 Data
As of 9/17/2021 2:00 PM
Graphs 
COVID-19 Vaccine Data
Oneida Nation COVID-19 Vaccination Data
As of 9/17/2021 2:00 PM
Total Vaccine Doses Administered 
8,527
State of WI COVID-19 Vaccination Data
As of 9/17/2021 2:00 PM
Total Vaccine Doses Administered 
6,259,730
| | |
| --- | --- |
| WI Residents who have received at least one dose | WI residents who have completed the vaccine series |
| 56.0% | 52.8% |
Graphs