Mari Kriescher MS, LPC, CSAC, ICS
Behavioral Health Director
Electronic Medical Record (EMR) Project Sponsor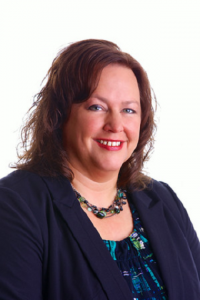 Specialty:
Mari has been working in the substance abuse and mental health field for about 17 years.    Mari has worked as a Behavioral Health Manager for the Oneida Tribe of Indians since 2006 providing leadership, program development, clinical and support staff development working as clinical teams.   Clinically I specialize in addictions, mental health and co-occurring issues and providing clinical supervision.
Patient Ages:
Adolescents and up
License:
Licensed Professional Counselor
Clinical Substance Abuse Counselor
Independent Clinical Supervisor
Education:
Master's in Community Mental Health with Co-occurring Substance Abuse and Psychiatric Disabilities, Southern New Hampshire University
Bachelor,s Clinical Psychology, Silver Lake College
Associates Degree in Alcohol and Other Drug Abuse, Fox Valley Technical College
Professional/Affiliations:
TSCPC- Tribal State Collaborative for Positive Change
Brown County Suicide Task Force Coalition
AMHCA-American Mental Health Counselors Association
NAADAC- National Association Alcohol and Drug Addiction Counseling
Woman in Management of Green Bay
Provider Bio
I have worked with the Oneida Tribe since 1994 in various Human Service positions.  I have been in the Behavioral Health Department since 2001. I grew up in Bonduel WI.  I am the youngest of 8 children.  I am married and have two adult children.  A daughter and son in law with 1 grandson and 1 son.  In her free time she enjoys yoga, reading, nature, motorcycling, enjoys being on the water, making jewelry,  enjoying spending time socializing with friends, family, being Grandma and my Boston terrier.