Mari Kriescher, MS, LPC, CSAC, ICS
Behavioral Health Director
Electronic Medical Record (EMR) Project Sponsor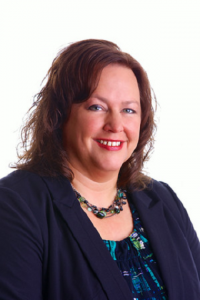 Specialty:
Mari has been working in the substance abuse and mental health field for about 17 years.  Mari has worked as a Behavioral Health Manager, and now Director, for the Oneida Tribe of Indians since 2006 where she provides leadership, program development, clinical and support staff development working as clinical teams. Clinically, I specialize in addictions, mental health and co-occurring issues and providing clinical supervision.
Patient Ages:
Adolescents and up
License:
Licensed Professional Counselor
Clinical Substance Abuse Counselor
Independent Clinical Supervisor
Education:
Master's degree in Community Mental Health with co-occurring Substance Abuse and Psychiatric Disabilities from Southern New Hampshire University
Bachelor's degree in Clinical Psychology from Silver Lake College
Associates Degree in Alcohol and Other Drug Abuse from Fox Valley Technical College
Professional/Affiliations:
TSCPC- Tribal State Collaborative for Positive Change
Brown County Suicide Task Force Coalition
AMHCA-American Mental Health Counselors Association
NAADAC- National Association Alcohol and Drug Addiction Counseling
Woman in Management of Green Bay
Provider Bio
I have worked with the Oneida Tribe since 1994 in various Human Service positions.  I have been in the Behavioral Health Department since 2001. I grew up in Bonduel Wisconsin. I am the youngest of 8 children, I'm married and have two adult children. A daughter (and son in law) with 1 grandson and a son. In my free time I enjoy yoga, reading, nature, motorcycling, enjoys being on the water, making jewelry, time socializing with friends and family, being a grandma and, of course, my Boston Terrier.