Wellness Resources
Area Pool Info – CLICK HERE to Print
   *Oneida Family Fitness no longer offers a pool as an amenity.  Here's a list of area pools.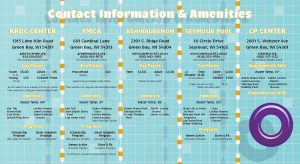 Are you interested in Stroke Prevention?…..Are you Native American and over 55?
You're invited to participate in the FREE Native American Stroke Prevention Research Study.
Contact Amanda Riesenberg, Oneida Stroke Prevention Wellness Coach at (920) 490-3984 for questions and/or to Register!