Programs
Only Group Fitness Classes are available at this time.  Classes are held in our gymnasium and reservations are required to attend.  Attendance is limited to 15 people.
REGISTRATION is required for GROUP FITNESS CLASSES only.
Group Fitness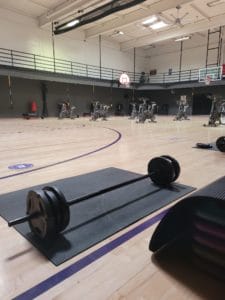 Winter GROUP FITNESS SCHEDULE
Click below for 
CLASS SCHEDULE JAN 2022-APRIL 2ND
Saturday class now available!
Classes that average 3 participants or less for 4 consecutive weeks will be cancelled.

Pre-Registration is REQUIRED!  Click on BOOK NOW to reserve your spot.  Space is limited to 15 participants. Classes are held in our gymnasium.


Aquatics
The Pool remains closed during our soft open of our facility.  Continue to check back for updates.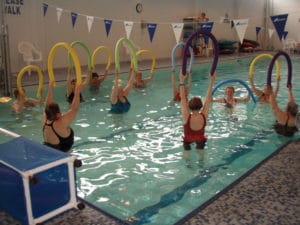 Our Pool is 20 yards in length and depth ranges from 3 3/4′ – 5′ deep. 
Average water temperature is 86-88 degrees.
T.R.I.A.D. - Diabetic Program
*This program is on hold at this time due to COVID-19.



Taking

R

esponsibility

I

n

A

ddressing

D

iabetes
"A basic exercise program for patients diagnosed with diabetes."
               
                     PROGAM INCLUDES
Pre/Post Fitness Assessment
Personal Training
Wellness Coaching
Goal Development
Exercise Equipment Orientation
Partition Incentives
Nutrition & Fitness Education
This is a referral based program; contact the Oneida Community Health Center Diabetes Team at (920)869-2711.
UPCOMING CLASSES