Samatha Schwartz-Oscar, Ph.D.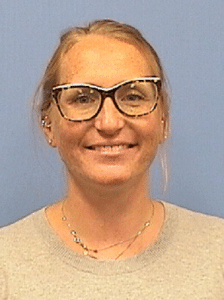 Specialty:
Counseling Psychology with particular interests in multicultural counseling, trauma, family systems, interpersonal/relational issues, and shame resilience.
Patient Ages:
Older Adolescents and Adults
Education:
B.A., Psychology, University of Regina, Regina, SK, Canada
M.Ed., Counseling Psychology, Washington State University, Pullman, WA
Ph.D., Counseling Psychology, Washington State University, Pullman, WA
Residency/Fellowship:
University of Idaho Counseling and Testing Center (APA Accredited Internship), Moscow, ID
Washington State University Psychology Clinic (Post-Doctoral Residency), Pullman, WA
Provider Bio
I believe that we are all intimately connected to one another, and because of this, we have a deep responsibility for each other. Too often, fear and shame hinder us, our relationships and our life dreams, preventing us from becoming our best selves and living our best lives. I also believe that we cannot grow and thrive unless we feel seen, heard, cared for, and valued.
I have worked as a psychologist with individuals (and some couples) for the past 10 years in university counseling centers, community mental health, medical centers, and correctional settings. I also taught various undergraduate and graduate level courses in psychology, human development, assessment, and cultural diversity, awareness, and privilege. I am passionate about racial and social justice, continual learning, and promoting/creating stronger relationships and communities. In my free time, I enjoy spending time with friends and family, being outside in nature, reading, music, sports, attending cultural and social justice events, and working with and supporting those impacted by incarceration.