Rachel A. Seegers, BA, CSAC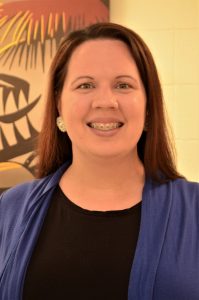 SPECIALTY:
My specialty is Alcohol Tobacco and Other Drug Abuse Counselor.
PATIENT AGES:
Adults 15 years and older.
BOARD CERTIFICATION:
Clinical Substance Abuse Counselor
EDUCATION:
Fox Valley Technical College – Alcohol and Other Drug Abuse Associate, AAS.
Lakeland University – Bachelor's of Arts in Psychology, with a Mental Health emphasis.
Lakeland University – Master's of Arts in Psychology with Mental Health emphasis is currently in progress
RESIDENCY/FELLOWSHIPS:
Winnebago Mental Health Institute, Internship
Oneida Behavioral Health, current practicum in Mental Health Counseling
PROVIDER BIO:
I have been working in the profession since 2015. I began my career working in a medication assisted treatment center. I then wished for a change of pace and worked in a residential and intensive outpatient facility with Menominee Nation. In 2018, I then transitioned to Oneida Behavioral Health.
I grew up in a rural town in lower Michigan and, after several moves throughout different states, I have settled in Black Creek, Wisconsin. I have been married for 14 years and have three children. I have 2 dogs; a German Shepard (Marvel) and a Shiatzu Maltese (Elsa). I enjoy kayaking, traveling, camping, running, reading, journaling, attending my children's sporting events and volunteering.
One thing I hope everyone will take with them is something that took years of my journey to learn and understand, "I am a priority". To be a priority is to believe that I am worth recovery, and my life is worth fighting for. To be a priority is to understand I am valuable, and it is okay to care for myself.