Kate Sayers, LCSW, LMFT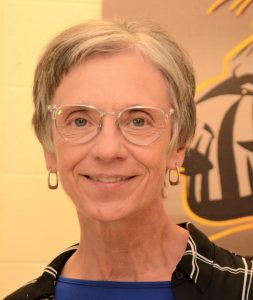 Specialty:
Working with families and children, Couple's Counseling, Women's Issues, Phase-Stage of Life Issues, Post-Divorce Adjustment, Grief issues
Patient Ages:
3 and up.
License:
Licensed Clinical Social Worker
Licensed Marriage and Family Therapist
Education:
Master's Degree in Social Work with certification in Marriage and Family Therapy.
Residency/Fellowship:
Field placements at Brown County Mental Health Seasons Program for Families.
Professional/Affiliations:
National Association of Social Workers
Provider Bio:
In the past, I worked as a principal and teacher in a small school system in northern Wisconsin. I have enjoyed working as a Family Therapist in the Oneida community for over 20 years. I enjoy spending time with family and friends. Hobbies and interests include camping, kayaking, reading and music.