Jessica DeGroot, MAC, LPC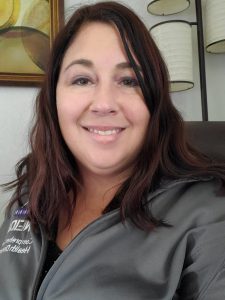 Specialty:
Providing mental health therapy with a specialty in anxiety, depression, children, families, parenting, couples counseling, trauma and grief.
Patient Ages:
4 years and older
Education:
Master's Degree in Community Counseling from Lakeland College
Bachelor's Degree in Psychology and Human Development from the University of Wisconsin-Green Bay
Provider Bio:
I've been working with the Oneida Nation since 2006. Before transferring to Behavioral Health 2015, I worked at Oneida Nation Elementary School as a Parent Educator with the FACE Program. I have one beautiful daughter and many nieces & nephews. I enjoy spending time with family, taking nature walks and traveling.