Jennifer A. Steffens, BSW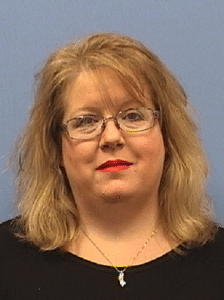 Specialty:
Triage, Crisis, Domestic Violence, Sexual Assault, Developmental and Cognitive Disabilities, Trauma, Community Resources & Basic Needs
Patient Ages:
Any
Education:
UWGB   Bachelor's in Social Work, a minor in Human Development, specializing in Child Welfare.
Residency/Fellowships:
YMCA – Girl's Night Out Facilitator & SACC Caregiver at Eisenhower Grade School
Manitowoc County Social Services – Child Protective Services – On-Going; Foster Care & Kinship Care
Professional/Affiliations:
NAMI – Board of Directors
Provider Bio
I was previously employed by the Oneida Tribe of Wisconsin as a Child Support Enforcement Case Manager. In addition, my prior experience includes working with developmentally disabled and cognitively disabled adults, mental health case management, homeless and domestic shelters, and child protective services. I am passionate about eradicating the stigma involved with a mental health diagnosis by means of advocacy and education. The more people who understand what mental illness is and how to respond the stronger and healthier we will be as a community.
I have one beautiful 26 year old daughter and two adorable pug dogs. In my free time I enjoy singing, photography, reading, nature, cooking, and spending time with my family and friends.