Announcements and Events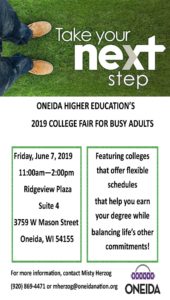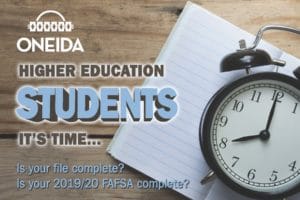 NEW!! The Oneida Higher Education Application is now available online!! The new online application was just launched on Tuesday, July 18th! If you have not yet completed your 2018/19 Higher Education Application….click here to apply now. 
The new online application is secured through the Members Only section of the Oneida Nation website. For instructions on accessing and completing the application, click Online Application Instructions.