Cory M. Carline, MSW, APSW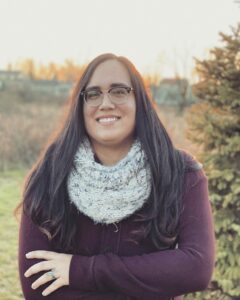 Specialty:
Working with Supportive and Person-Centered Psychotherapy; Sexuality and Gender-Affirming Care; Parenting, Family and Adolescent Challenges. Subspecialties include Trauma-Informed Care; Child Welfare/Foster Care Trauma; Life Transitions and Adjustment Issues; Human Trafficking and Intimate Partner Violence/Domestic Violence.
Ages:
10+
License:
Advanced Practice Social Worker
Education:
Doctoral Candidate for Doctor of Education, First Nations Education – University of Wisconsin-Green Bay
Master of Social Work, Self-Directed Clinical Emphasis – University of Wisconsin-Green Bay
Bachelor of Arts, ILS/Human Development/Business Administration – University of Wisconsin-Green Bay
Provider Bio:
When we heal individually, we heal the collective across generations. We are all deserving of wellness and healing at any age and stage. I feel the most passion when working with the community around psychoeducation and mental health. Among many things, I value humor, renewal, love and reclamation. My goal is to help you understand what it means to heal and support you in reaching your definitions of wellness and self.
Previously, I have practiced community mental health serving Indigenous and underserved communities across the state, focusing on LGBTQIA(2S)+ relatives. I have worked with Indian Child Welfare/Family Services and Child Care for the Oneida Nation. I have experience as a case manager/social worker with families in Treatment Foster Care and Child Protective Services. I have held various roles in the community within early childhood and youth education services, and I was the first Graduate Teaching Assistant with the First Nations Studies Department at UW-Green Bay.
I look forward to meeting you where you are with an open heart and mind.