Carol L. Albright, BSN, RN-BC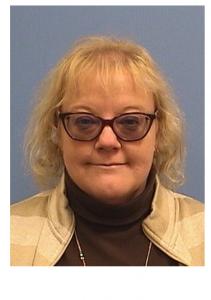 SPECIALTY:
Psychiatric Mental Health Nursing
PATIENT AGES:
All ages
EDUCATION:
Bachelor of Science in Nursing from Marian University Fond du Lac.
PROFESSIONAL/AFFILIATIONS:
American Nursing Association
Wisconsin Nursing Association
PROVIDER BIO:
I have been a psychiatric nurse since 1987. I started out working inpatient psych at Holy Family Memorial in Manitowoc. From 2003-2016, I worked at Holy Family Memorial Mental Health outpatient clinic and, from 2016-2019, I worked at the Aurora psychiatric clinic in Two Rivers. I started at Oneida Behavioral Health in 2019.
I am married to husban, Tom, and I have one daughter Jenna and one son-in-law Charlie.  I also have two dogs named Budwiser and Looger. I enjoy gardening, doing lawn work and traveling with my husband.