Kali photo/Christopher Johnson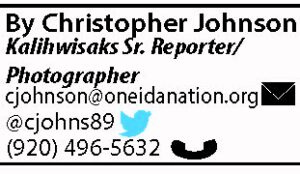 The part-time pastor of Oneida United Methodist Church (OUMC) was taken into custody by law enforcement officials February 24 on 20 counts of possession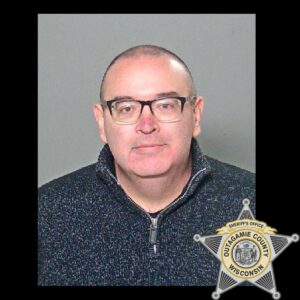 of child pornography and one count of possession of methamphetamine. Rick Haberland, 48, was booked into the Outagamie County Jail just after noon after investigators received a tip from the National Center for Missing and Exploited Children.
Search warrants were executed at the church as well as a residence across the road from the church where the pastor resided. Haberland was a reverend for the church for just under two years. Prior to his arrival at the Oneida Methodist Church, he worked as pastor at New Hope United Methodist Church in De Pere, both Suring and Hickory United Methodist Churches in Suring, Phillips United Methodist Church in Phillips, as well as Tabor United Methodist Church in Eden.
Jeremiah Cottrell-Duebner, Lay Leader of the OUMC & Staff Parish Relations Chairman, said the church community is in a state of shock. "The Oneida United Methodist Church is shocked and heartbroken over the recent devastating news in regards to Reverand Rick Haberland," Cottrell-Duebner wrote in a statement. "The United Methodist Conference of Wisconsin does not tolerate any misconduct of this behavior or nature at all and takes this matter very seriously. At this time the pastor has been released of any and all pastoral duties and the church is working cooperatively with Outagamie County officials as the investigation is ongoing."
Online court records don't yet show an initial appearance date for Haberland. This is a developing story and more information will be released as it is received.