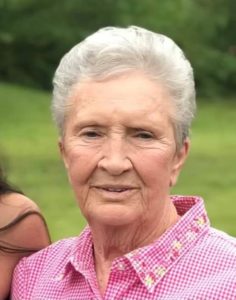 Shirley Jean Cannon, daughter of Anthony P. Green and Bertha Green born in Choctaw, Mississippi June 13th, 1943 passed away in Lawrence, Ks February 21, 2021.
Wife of Melvin Cannon, loving mother of John W Oster, Danny L Oster, Roy L Oster, and Nicola M. Stone. Doting grandmother of Talisa, Parker, and Nevaeh Stone.
One of nine siblings Shirley was further survived by one brother Bill Green in Kosciusko, Ms and one sister Mable Jacks in Stewart, Ms. Brothers and sister in laws Curtis and Ben Cannon in Green Bay, WI, George Cannon in Pound, WI, Jerelyn Cannon in Green Bay, WI and Roberta Tecumseh in Oneida, WI.
Shirley was extremely proud of her motherly and grandmotherly God given duties.
Her heavenly desire is for all to examine the age old question, "Where will I spend eternity?" and to join her acceptance of the saving grace of our Lord Jesus Christ.