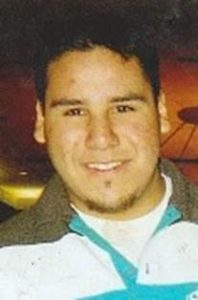 Jason M. Danforth, age 29, of Oneida, passed away Saturday, February 13, 2021. Jason was born September 29, 1991 the son of Dennison and Daphne (Dessart) Danforth.
Jason attended West De Pere High School. He was self-employed and he owned his own landscaping business. He enjoyed playing guitar in Cherry Bounce Band, cooking on the grill, and fishing.
Jason is survived by his parents; Rebbeca Stevens; and his siblings, Allen Danforth and Brian Dessart.
He was preceded in death by his paternal grandparents, Dennison and Evelyn (Skenador) Danforth; brother, Cary Danforth; sister, Shelly Ann Danforth; uncle, Richard Danforth; maternal, grandfather, Tom Dessart; aunt, Rosalind Webster.
Family and friends may gather at Ryan Funeral Home 305 N. Tenth Street, De Pere WI on Tuesday, February 16, 2021 at 4:00 PM until 6:00 PM. A service will be held at 6:00 PM. Please visit www.ryanfh.com to send condolences to the family.
Special thank you to St. Vincent Hospital ICU staff, and Pastor Johnson, friends and relatives.