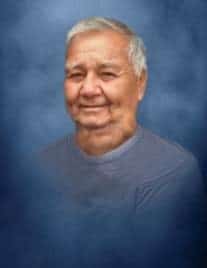 Wesley J. Smith, 64, Oneida, passed away unexpectedly Friday January 8, 2021. He was born April 16, 1956 to the late Evans Paul Smith Jr. and Rosaline Denny.
Wes graduated from Green Bay East High School and attended N.W.T.C. and became a certified auto mechanic. He was employed with the Oneida tribe for many years, working at the Department of Public Works since 1987. In His younger years he could be seen with his little pedal cars up on blocks. He always followed his dreams. Wes always had a special way with children, and in his younger years he coached, and played baseball. He participated and competed in various Pool Leagues. Wes was a quite kindhearted, compassionate family man who loved spending time with his family. Holidays were always filled with the great meals he prepared. He also enjoyed the outdoors, especially fishing with his buddies.
Wes is survived by his three children: Tabitha (Jose) Nunez, Wesley E. (Tammy) Smith, and Clint (Catherine) Smith. Grandchildren; Aiyana (Ismael), Marissa (Pedro), Vanessa (Jesus), Rosaline, Matteo, Izabella, Demetrio, Julion, Wesley Jr. (Miranda), Jake, Tia, Colton, Cannon, Conan, Ayden, and Kiele, as well as many great grandchildren. Wes's siblings; Brucelyn Benson, Joyce (Ray) Johnson, Paul C. Smith, Christine Pociopa, and Vernon Smith. As well as his special friend, Brenda Skenandore, and her family.
Wes was preceded in death by his beloved wife Eleanora Cornelius Smith in 2014. His parents, paternal grandparents; Evans P. Smith Sr., and Alice Parkhurst Smith, maternal grandparents; Wesley Parker Denny and Jemima Metoxen Denny. His sister Carolyn "Sue" Smith Van Enkenvoort, brothers in law; Tony Benson, John "Jack" Pociopa, as well as his two nieces; Krystal Torres Smith, and Yotsitsya – k' ele "Jiggy Waterlilly" Smith.
Special thanks to County Rescue, the staff at DaVita Green Bay Dialysis, and staff at St. Mary's Hospital for their kindness and care given to Wes and his family during this time.