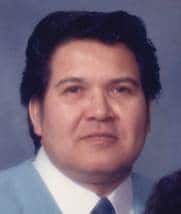 Wayne Louis Cornelius Sr., 83, Oneida, passed away December 25, 2020. He was born January 9, 1937 to the late Charles and (Frances Sickles) Cornelius. Wayne graduated from Green Bay East High School and then served his country in the Army/Air Corp. On September 6th he married Cleo Patricia Schuyler at Oneida Methodist Church, Oneida. Wayne was an active member of the Oneida Methodist Church as well as the Oneida community. He spent his career at Proctor and Gamble as a mill worker.
Wayne is survived by his wife Cleo Cornelius, their children, Carlos T. Cornelius, Wayne L. (Patti) Cornelius Jr., Amy L. (Clyde) Herrera, Jodi A. Cornelius, and Christopher T. Cornelius. His 17 grandchildren, 29 great grandchildren, 3 great great-grandchildren and his sister Julie (Robert) Barton also survive.
Wayne was preceded in death by his son Joey Scott Cornelius, his parents, as well as his siblings, Harriet (Norbert) Jorgenson, Harrison (Louise) Cornelius, Merlin (Janice Monday) Cornelius, Evangeline Cornelius Van Stippen, Roberta (Ruben) Anderson, Herbert Cornelius, Irene (Leroy) Lenhart, Charlene Cornelius, Ronald (Rosa Valdez) Cornelius, and his great grandson Eagle boy.
Friends may visit from 2-5pm Tuesday and 11-1pm Wednesday at Ryan Funeral Home, with service at 1pm.
Special thanks to Dr. Flood and Unity Hospice.