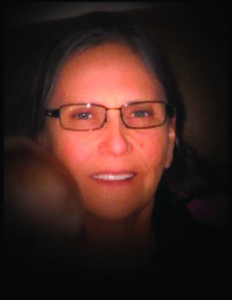 Julia "Julie" Kashuba, of Antigo, died Sunday, December 13, 2020, at Aspirus Wausau Hospital.  She was 63 years old. She was born on November 30, 1957, in Milwaukee, a daughter of Theodore and Audrey (Metoxen) McCarrell.
She graduated from Flandreau Indian School in Flandreau, South Dakota.
She was an enrolled member of Oneida Tribe of Wisconsin.
Julie enjoyed spending time with her daughter, grandchildren, great-grandchildren and friends. She was a Green Bay Packer fan.
She also enjoyed painting and crafts, she placed many painted rocks around Antigo.
Survivors include a daughter, Sonja Kashuba; four grandchildren, Alexis Pekrul, Kiara Pekrul, Isaiah Pekrul and Brenden Hitz; two great-grandchildren, Ayana and Amelia Spiegl; four sisters, Tammy (Paul) Sobon, Pam (Tom) Stuckart, Toni Patton and Renee (Curt) Barker; and a brother, Kurt (Sandy) McCarrell. She is also survived by nieces, nephews, other relatives and many friends.
She was preceded in death by her parents and a brother, Patrick McCarrell.
A memorial service will be held on Monday, December 28, 2020, at 11:30 a.m. at the Bradley Funeral Home Visitation will be Monday at the funeral home from 10 a.m. until the time of service.
Online condolences at www.bradleyfh.com
Kori A. Martin
Bradley Funeral Home
Antigo, WI
715-623-3787