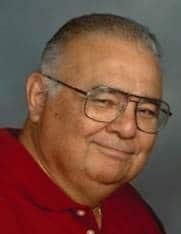 Gordy McLester III 80, Oneida passed away May 26, 2020.
Friends may visit from 12:00PM – 3:00PM on Sunday May 31, 2020 at the Oneida Turtle School at N7125 Seminary Road, Oneida, WI 54155. Entering the Turtle School lot will only be allowed off of Seminary Road. The family will wave to greet you as you pass them in the lot. Exiting the lot will only be allowed onto Old Seymour Road. A complete obituary will appear in Sunday's paper. Family requests no flowers please , donations to the Church of the Holy Apostles would be appreciated.
A full obituary is coming soon.