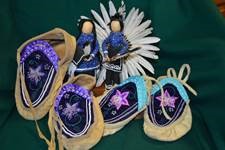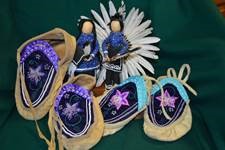 Beckie L. Stevens, 53, Green Bay, passed away on Sunday April 19, 2020. She was born January 22, 1967 to Phyllis (Sommers) and Israel Stevens.
Beckie attended NWTC for HSED. She enjoyed going to casino, playing slots on her phone, and going out to eat, especially to Culvers for a Strawberry shake.
She is survived by her daughter Amanda Stevens, grandchildren; Nakita Perez-Stevens, Juan Perez-Stevens, Alejandro Stevens, and Justin Stevens, whom is also her Godchild. Beckie's siblings further survive; Russell (Carol) Stevens, Elizabeth Stevens, Lori Stevens, Carol Jean Stevens, Kristie (John) Stevens, her aunt Nancy Stevens, and her uncle Ron (Cheryl) Sommers, as well as many nieces and nephews.
Beckie was preceded in death by her parents, as well as her grandparents, Lena and Raymond Swamp, and many aunts and uncles.
Private visitation will be held at Ryan Funeral Home with burial to follow at the Oneida Sacred Burial Grounds.