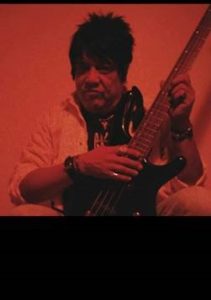 Robert Carl Parker, 53, passed away unexpectedly on April 10, 2020.  He was genuine and charismatic.  His creative expression was flaunted through his style, art, and music.  He drew and wrote beautifully; he even had the handwriting to match. He had a way of being able to feel what you were saying to him and that captivated the people who loved him. He loved his family more than anything, his kids were his pride and joy.  He loved cheering for his hometown sports teams and rocking out to good music any time or place.  The original Crüe is finally back together.
He is survived by his kids Megan, Yasiman, LaDonna, Kendra, Diandra, Josie and Willy Jo. His wife Roxanne, and 13 granchildren
He is further survived by his mother Yvonne Brennon, stepmother Isabel Parker, brothers Terry Pamanet, Mike (Jenny) Longcore and Richard (Missy) Longcore, sisters Jolene (Gerald) Flores and Michelle (Jake) Sawyer.  He was preceded in death by his father Carl Parker, his twin brother William Parker, paternal grandparents Andrew and Cecilia Parker, and maternal grandparents James and Bertha Skenandore.
The family would like to thank Outagamie County EMTs, OPD, Deacon Debra Heckel and Ryan Funeral Home for assisting the family during this time.  Due to the current health crisis the family held a private service.  A celebration of life will be held at a later date.
Imagine that you're out there, fishing, you catch a big one, a heavy one… but what does it weigh? Let's stop the days of guessing and get an accurate weight of the fish we catch with the best fish scale.