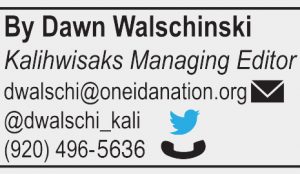 While Bay Bank lobbies might not be open during the COVID-19 pandemic, its staff is working and encouraging their customers to contact them about their loans. Assistant Vice President Tanya Krueger says loan officers have received dozens of calls
"Over the past two weeks, emails and phone calls have been going crazy for myself and the other mortgage lenders, because some people are being laid off, or some people have lost their jobs all together," she said.
Krueger urges customers to contact their lenders as soon as possible for help with mortgages.
"We're working with all of our customers. We have a couple of different options. We have loan deferrals for some of our customers, loan modifications, maybe suspending a couple of months of payments to help them get through, but we're encouraging all of our  borrowers to contact us to see what their needs are and what would be best for them," she said.
Bay Bank is also open for business as usual for new loans and mortgages.
"People are still buying houses, people want to refinance, so we still actively doing loans … We're still performing all of our duties, so we will make appointments," she said. "We're here to help, and whatever we can do to help in this time, that's what we're here for."
You can call Bay Bank at 920-490-7600 or visit baybankgb.com