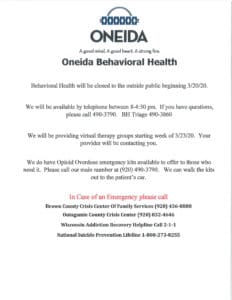 One Response to Behavior Health announces adjusted services
Servilla says: March 30, 2020 at 7:57 pm

How long tribe shut down?
How long civic and Clifford Webster recreation staff handle out meals for head start -12 grade?
If we don't have internet connection at home how we get our check stubs mailed out?
Can our check stubs go to our regular email address not tribes email address?
How long our recreation center closed down?