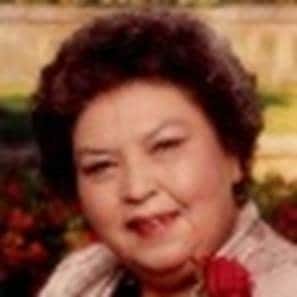 August 4, 1949 – December 1, 2019
Roma V. (Jordan) Morella, 70, Green Bay, passed away at St. Vincent Hospital on Sunday, December 1, 2019. She was born in Oneida on August 4, 1949 to the late Nicholas and Malinda (Ninham) Jordan.  Roma loved spending time with her family and will be missed by many.
Survivors include her husband, Russell Morella; son, Lawrence Morella and daughter, Malinda Morella; grandson, Lawrence Thundercloud Morella; sisters, Ruthie Kerker, and her children Billy, Marty, Linda and Yvonne; Dorothy Ninham and her children , Georgia, Buddy, Gina, Cheryl, and Geronimo; Florence "Flip" John and her children, Tina, Nina, Jimmy and Charles "John" John; June Jabas and her daughter Amy (Brandon) Jabas (God Daughter);  Chad (Becky) Jordan (God Son); other nieces and nephews Karen, Faye, Donny, Bobby, Sherrie, and Bruce; Family friend Jon Zimmerman and many other Great nieces and Great nephews and cousins.
Roma was preceded in death by her parents; brother, David Ninham; sister, Marlene Jordan; sister-in-law, Doris Smith; brothers-in-law, Darwin John; Jim Jabas and Gilbert Kerker; and nephew, Tony Powless.
Family and friends may call at the Pfotenhauer Funeral Home & Cremation Service, Howard-Suamico location, 1145 Cardinal Lane on Thursday, December 5, 2019 from 4:00 p.m. until 6:00 p.m.  Funeral Service  6:00 p.m. at the funeral home. Online condolences welcome at www.PfotenhauerFuneralHome.com
In lieu of flowers, donations can be made to the Humane Society of Green Bay.
Special thank you to St. Vincent Hospital 9th Floor, St. Vincent 4th Floor, and Unity Hospice.