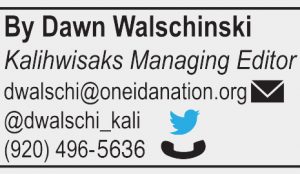 The Ecumenical Faith Community, comprised of the Methodist, Assembly, Episcopal, and Apostolic churches, will hold an Annual Community Memorial Service for individuals who have passed during the period from October last year to the end of September this year.  The service is held on the first Thursday of November.
Pastor Lonnie Johnson of Assembly of God Church says the event is held to support families who are grieving the loss someone close to them.
"At the memorial, we remember all of those who have lost loved ones through the year, and try to let them know that we care, and we're concerned," he said.
The memorial service is open to the public.
"We have a speaker, and then we have someone read off all the names of those that were lost, and then we ring a bell … and then light a candle for them. And then we give that candle to the family," said Johnson. "Our concern is for those who have lost loved ones and also to remember them. Their time is gone here, but yet they're remembered, and a lot of times family has a great hurt when they lose a loved one. Some of them go into a time of distress, and we want to help lift that burden that they're carrying and share with them."
The Annual Community Memorial Service scheduled for Thursday, November 7, 2019 at the Oneida VFW Building, 2980 Service Rd., Oneida. The Service will begin with the Oneida Hymn Singers at 5:30 PM. The Memorial program is from 6:00 – 7:00 PM with a name reading and candle lighting ceremony.  After the program there will be fellowship and light refreshments.
For more information contact Becky Nicholas at 920-869-2342, Emily Johnson 920-869-2325 or emst@netnet.net, or Carole Liggins 920-819-1760 or cliggins58@gmail.com