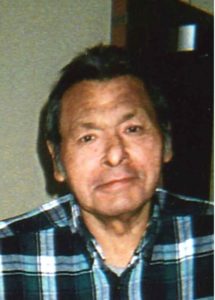 Anderson John Ninham, 66, Milwaukee, passed away unexpectedly of natural causes on Friday, August 16, 2019. The son of Omer and Irene (Swamp) Ninham was born on November 25, 1952 in Green Bay.
Anderson spent his career as an auto mechanic and loved to teach others about cars. He enjoyed playing cards, watching television and playing with the family pets. He liked getting out of the house and taking car rides, and loved spending time with his grandkids.
He is survived by his children, Carrie, Charlotte, Omer, Karl, Macy, Andy Jr. and Brian; grandchildren, Jeffery, Luis, Ramona, Omahr, Nathan and Michelle. He is further survived by his sister, Marcia Sanapaw, and other members of his extended family.
Anderson was preceded in death by his parents, Omer and Irene; brothers, Elmer, Louis, Abraham, John, Benjamin, Eugene, Michael; sisters, Mary Jane, Dorothy, Elizabeth, Elaine and Lynn Jean.
Family and friends may visit at Ryan Funeral Home, 305 N. Tenth Street, De Pere, from 4:00 to 6:00 p.m. on Tuesday, August 20, 2019.
Visitation will continue at 9:00 a.m. at Holy Apostle Episcopal Church, 2937 Freedom Road, Oneida. The funeral service will begin at 11:00 a.m. Burial will follow in the Holy Apostle Cemetery.