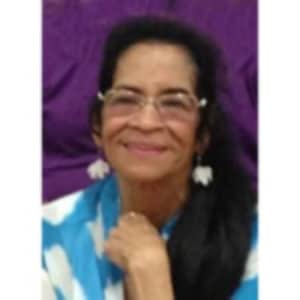 Barbara Joyce (Hill) Hicks of Garden City, Michigan: August 17, 1937-May 28, 2019
Barbara Hicks passed on May 28, 2019, surrounded by her family, sons; Randy, Don, Chris, Gordy, and Vernon, and daughter, Marcee (Rick) Brown. She is survived by two sisters; Shirley, and Phyllis; 10 grandchildren and 11 great-grandchildren. She was preceded in death by her husband, Donald, with whom she had been married for 54 years; one brother, Alfred Gordon Hill, Jr.; and one grandson, Mike.
She is the daughter of Alfred (Al Big Zeke) Hill and Bertha (Cornelius) Hill. Her grandparents are Joel O. Cornelius and Leah (Skenandore) Cornelius, and Dr. Rosa Minoka Hill. She is also survived by her Oneida family including her brother, Gerald "Jerry" L. Hill, and Cornelius cousins, Mary, Calvin, Patsy, Randy, Marlene, and Maurice, as well as, Francis, Jerry, and Janet Lien. Her Hill cousins are Norbert Jr., Rick, Rosa, Carol Smart, Roberta Hill, Rosa and Mary.
Barbara worked for 28 years as the bookkeeper doing payroll for American Indian Services in Detroit and was well known in the Indian community in Detroit for her helpful and positive attitude. She was a respected and popular colleague and deeply appreciated by the community she served.
Services will be held at the Santieu and Sons Funeral Home in Garden City, Michigan on Saturday, June 15, 2019.