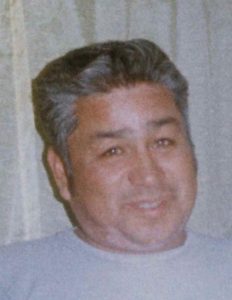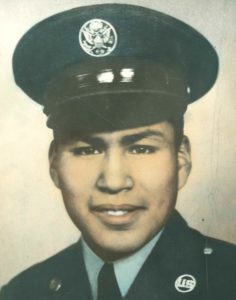 Richard Danforth, 84, Oneida, passed away Sunday, April 28, 2019. He was born July 1, 1934 to the late Dennison and Evelyn (Skenandore) Danforth. Richard was united in marriage to Eleanore Swamp.
Richard was a proud veteran of the U.S. Air Force and served from January 12, 1952 to December 12, 1956.
He was a member of the Oneida Assembly of God Church.
Richard retired from the State of Wisconsin, Department of Transportation. Richard enjoyed traveling and sightseeing, feeding and watching the birds, fishing, and going to car shows, and camping. Richard also enjoyed working on cars, the Green Bay Packers, watching wrestling, reading, and going to the casino.
He is survived by his wife Eleanore, children; Denise (Juan) Lopez, Angela Danforth, Rosalyn (Ociel) Danforth, Danielle Vidal-Riveria, and Steven (Connie) Danforth. He is further survived by 25 grandchildren, 28 great grandchildren, his brother Dennison Jr. (Daphne) Danforth and his nephews; Allen and Jason.
Richard was preceded in death by his parents, his sister Christine, his children; Lauren and Shaun, grandchildren; Shyan Wheelock, Alicia, "Baby" Danforth and his nephew and niece, Cary Danforth and Shelly Danforth.
Friends may call at Ryan Funeral Home, 305 N. Tenth Street, De Pere from 4:00PM – 7:00PM on Thursday May 2, 2019. The Oneida Hymn Singers will sing at 6:30PM followed by a prayer to end the evening.
Visitation will continue after 10:00AM Friday at Oneida Assembly of God Church, Oneida, until time of service at 11:00AM with Pastor Lonnie Johnson officiating. Full military rites to follow. Please go to www.ryanfh.com to send online condolences to the family.