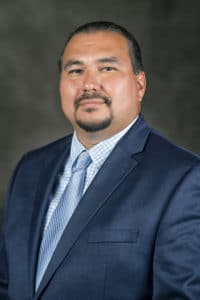 Oneida Nation Chairman Tehassi Hill will deliver the annual Wisconsin State of the Tribes Address on Tuesday, April 9 at the State Capital in Madison, WI.
The event has become a regular feature of the spring legislative sessions, offering an opportunity for the eleven federally recognized Native American Tribes and the Wisconsin Legislature to refresh their relationship and explore areas of mutual governmental interest. Along with the address highlighting the current and developing state of the Tribal governments and the reservation communities, the event provides an opportunity for discussions between Tribal governing bodies and members of the legislature about legislative priorities.
One Response to Chairman Hill to deliver Wisconsin State of the Tribes Address
Bruce LaMere says: April 2, 2019 at 9:07 pm

Has Governor Tony Evers been invited? Scott Walker did not attend , time for change .