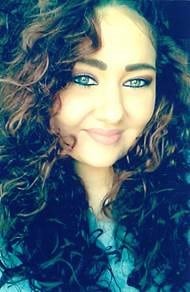 Shawnie Rose "Baby Girl" Silas-Grode, 20, Green Bay, passed away unexpectedly following an automobile accident on Friday, January 18, 2019. The daughter of Pauline Silas and Ross Grode was born on June 19, 1998.
Baby Girl was a free spirited soul and a wild child growing up. She found joy in everything she did and nothing would stop her from having a ball. She idolized Marilyn Monroe and Tupac Shakur. Hoop earrings: the bigger, the better. "If you can't handle me at my worst, then you sure as hell don't deserve me at my best."
She always encouraged people to be their best. She was a natural born caregiver, and nothing meant more to her than being there for family and friends.
Shawnie is survived by her parents, Pauline and Ross (Missy); siblings, Sebastian, Sasha (Ronnie) and Satiana (JoJo); her nephews C.J., Alex and Ayden, and niece Amyiia. She is further survived by her best friends, Alexcis and Mitchell, her boyfriend DaRon, and everyone in her beautiful blended family.
She was preceded in death by her grandparents, Wayne and Rosie Grode, Grandpa Don Kaquatosh, Grandma Ila Roehrborn, Grandpa Jerald Silas, Uncle Alex, and other extended family members.
Family and friends may visit at Ryan Funeral Home, 305 N. Tenth Street, De Pere beginning at 4:00 p.m. on Thursday, January 24, 2019. The Oneida Hymn Singers will begin at 5:30 p.m. and a sharing of memories will begin at 6:00 p.m. The family humbly requests donations for the dinner at the funeral home.
To send online condolences to the family, please visit www.ryanfh.com.