Sheku Swakweku,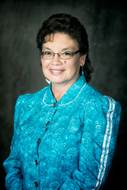 The Oneida Business Committee is aware you may have questions about the threats of a "partial government shut-down" as reported in national news. The status of the shutdown seems to change hour by hour, however it is important to let you know we are watching it carefully.
As the elected government it is our fiduciary responsibility to monitor, assess and prepare for the financial and social impact of such an action on our Oneida Nation governmental operations.  We have been monitoring the news of a partial government shutdown and have been ready to implement necessary options accordingly.
We have a Budget Contingency Plan that was established in 2013, this policy continues to be used as a guide for budget decisions if there is a shut-down.  Our goals are to protect the sovereignty and integrity of our nation, preserve our solvency, maintain our budget and preserve our core services in accordance with our laws and finally, we will ensure there is reliable communication to our Oneida citizens and valued employees. Over the next few days we will be meeting and determining the best strategy to execute the Budget Contingency Plan.
We intend to post communication on our daily Update Oneida, on our Oneida Nation website and directly to our top management team as well as in the Kalihwisaks.
Yawe,
Treasurer Trish King