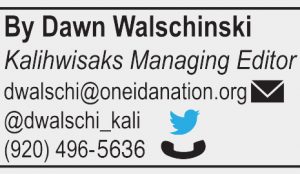 Erratic weather and a novice hiker are a bad combination. Fortunately, good Samaritans and rescue personnel can avert disaster.
Oneida citizen Bill Quistorf, Einar Espeland, and Nancy Abell were honored by the German Consulate on November 13 for their actions to save German citizen Katharina Groene who got caught in an October snowstorm in the mountains of Snohomish County, Washington.
Groene had been doing her first long distance hike along the Pacific Crest Trail which runs from Campo, California near the Mexico-US boarder to the Canada–US border on the edge of Manning Park in British Columbia. Abell, an experienced Washington based hiker, ran into Groene on October 22. Abell tried to persuade Groene end her trek due to the upcoming weather forecast, but Groene pressed on.
"We're up on the north end of the PCT, right before Canada, so there's time when we get early winter in October," said Quistorf.
Abell contacted Snohomish County Volunteer Search and Rescue October 29 to alert them that Groene might be caught in the storm out on the trail. Chief pilot Quistorf and pilot Espeland set out in a Cayuse helicopter to search the area.
"Normally, if we do a rescue, I'd take the bigger helicopter, it has a hoist, and I don't have to land, I can insert a team from the air," said Quistorf. "Since this was a search, we didn't know where this person was, and we didn't know if we could find them, we used our little search helicopter."
According to Quistorf, Snohomish County is very rugged with large areas with no cell phone service.
"There are no roads back there, you cannot drive in about half of our county because it's so mountainous," he said.
Fortunately, the two-man crew was able to find Groene before it was too late.
"She was moving when we found her," said Quistorf. Groene had hypothermia and some frostbite but was otherwise ok.
"We're quite honored to receive an award from the German ambassador and the German government. They recognized that if she hadn't been rescued, she would not have made it … one more night out there, because her sleeping bag was soaking wet," said Quistorf.
Quistorf says he enjoys the challenge of being a rescue pilot.
"It's rewarding to just being able to pull people out if they're lost or injured or sick up in the mountains," he said.