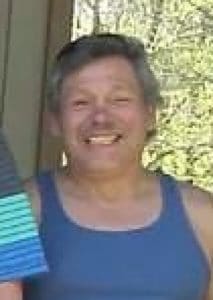 Jeffrey Alan Thomas, 55, Green Bay, passed away unexpectedly on October 23, 2018. The son of Gary E. and Theresa (Doxtator) Thomas was born on December 30, 1962 in Green Bay.
Jeff enjoyed anything outdoors, especially hunting, fishing and swimming. He liked baseball and football, both playing and watching, namely the Kansas City Chiefs. When he was younger, he served his country in the United States Army.
He is survived by many brothers and sisters, his daughters Courtney and Shauna and his step-daughters Jessica and Rita, and longtime girlfriend Bonnie. He is further survived by nine grandchildren, and many aunts, uncles, nieces, nephews and other members of his extended family.
Jeff was preceded in death by his parents, Gary and Theresa, and other extended family members.
Family and friends may visit at Ryan Funeral Home, 305 N. Tenth Street, De Pere beginning at 4:00 p.m. on Sunday, November 4, 2018. The Oneida Hymn Singers will begin at 6:30 p.m. with a prayer service to close the evening at 7:00 p.m.
Please go to www.ryanfh.com to send online condolences to the family.