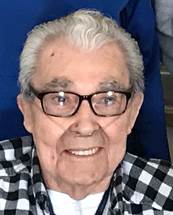 On Friday June 1, 2018 the owls called Don R. Denny home. He was born June 11, 1929 to the late Alphaeus and Julia (Hayes) Denny. On April 16, 1949 he married Barbara Schuyler in Oneida. He enjoyed working on cars, especially his 1949 Ford pickup truck. Don also liked to spend time tinkering in his Pout House. He was a veteran of the U.S. Army, having served during WWII.
Don is survived by his children; Don (Lyn), Donna, 16 grandchildren, 31 great grandchildren; two special grandchildren; Michelle and Eden, as well as his brother Gordy (Dar) Denny, brother in law; Wayne Lemerond, and numerous nieces and nephews.
He was preceded in death by his wife Barbara, his son Robert, and his siblings; Vi (George), Alphaeus (Frances), Helen (Adrian), and Eunice (Harlan).
Friends may call after 9:00AM Tuesday June 5, 2018 at RYAN FUNERAL HOME 3054 N. Tenth Street, De Pere. The Oneida Hymn Singers will sing at 10:30AM followed by a service at 11:00AM, with full military rites to follow. Burial will take place at 2:00PM in the afternoon at the Oneida United Methodist Cemetery. Please go to www.ryanfh.com to send online condolences to the family.
Special thanks to Anna John Nursing Home, for all of their care and concern.