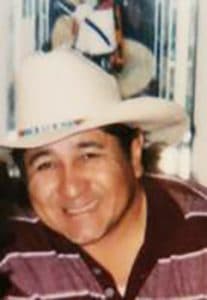 John E. Powless Jr. will join in spirit with his father John E. Powless Sr., his grandparents, Simon and Irene Moore and Mark and Margaret Powless, his parents-in-law, Oscar and Fannie Deal and his brother-in-law Tom Lassila.  John was born on February 29, 1948.
 John will be remembered as "Jack" to many dear family and friends.  He will also be remembered as a visionary who fought for a better quality of life for his people.  He believed the Oneida Language was an important part of who we are.  He brought new economic development to the Oneida Nation and authored the resolution to guarantee funding for post high school education for all Oneida students. John was a graduate of Seymour High School and had a BA, MA and a Juris Doctorate from Brigham Young University, UT.
 John leaves his legacy with his family, his Mother, Lois Powless, mother of his children, Norma , and his children, Jennifer (Randy), Burdeena (Cal),  John E. Powless III (Sandy), Jeremiah (Teresa), Tyson (Deshaun), and Quinton (Donnie); his siblings, Pat Lassila, David (Karen)  Mark (Debra), Dale (Cheryl) and Michelle (Tehassi) Hill.
 John's legacy will further survive with his grandchildren, Enoch, Manessah, Contreta, Tanner, Dedan, Trevor, Norma Jean, John IV, Crimsen, Rilee, Chloe and Bailey, and other loved ones; Aunt Lillian King, Annabeth Ness and his paternal aunts and uncles, Mark and Shirley Powless, Herb Powless, Dorothy Mehojah, Eugene Powless and Marj Stevens.
 It was the wishes of John not to have a funeral service but for each to honor and pray for his journey in their own way. 
One Response to Powless, John E. Jr.
Mitzi and Brian Kopetsky says: January 30, 2018 at 10:19 pm

My deepest sympathy to John' s mom, siblings, children and Annabeth Ness who will miss his friendship.