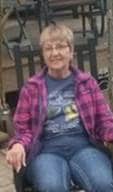 Priscilla "Pre" Leverance, age 65, passed January 19, 2018 surrounded by her family and close friends, after a short and courageous battle with cancer. Pre was born October 28, 1952, and is the daughter of the late Paul and Josephine (Jordan) Oudenhoven. On October 3, 1986, she married the love of her life, Lawrence "Larry" Leverance. Her family life was complete with love, as she fulfilled her role as mother to Ian (Samantha) Leverance and Tiera (Aaron) Schulz; and grandmother to Brayden, Levi, Kaylee, Riley and Jameson.
Pre is further survived by her brother, Thomas Oudenhoven; sister, Henrietta (Francis) Cornelius; brothers-in-law: Greg (Suzanne) Leverance and Edward Leverance; and sister-in-law, Jeanne (Kenny) Lydick. Pre was also "Auntie Mimi" to Jessica Wallenfang, Lisa (Butch) Summers, Amelia (Brandon) Cooper, and Lindsey Oudenhoven. Pre is also loved by many great-nieces and great-nephews: Bryce, Jake, Lia, Regina, Taylor, Alex, Richard, Lillian, Katelyn, Brandon Jr. and Kai; two "adopted" granddaughters: Avery Dietzen and Jennafer Holmberg. Further defining the way she loved others, is the way her love is reciprocated by her Maple View Resort Family who hold a special place in her and Larry's lives, especially: Shirley, Antone, Michelle and Mike, Barb and Ray, Mary and Dave and Suzie and Paul.
Pre dedicated 34 years of her professional career to serving the Oneida Nation, retiring in 2015. She loved being up north at the lake hanging out with her friends by the campfire and took part in enjoying nature, especially flowers. Pre loved to fish with Larry and was an avid baker who never failed to have a banana bread or apple pie on hand for her family, even though she didn't like apples. Like all Wisconsinites, Pre loved the Packers. Pre's care for others goes beyond family and friends, and she will live on through the organ donation she made for another in need – we know that person's life will be enriched by her sacrifice as they will get to see through the eyes of a wonderful woman.
Friends may call at Muehl-Boettcher Funeral Home, Seymour, on Tuesday, January 23, 2018 from 4:00 pm until 8:00 pm. Visitation will continue on Wednesday, January 24, 2018 from 9:00 am until the memorial service at 11:00 am.
Larry, her children, and siblings extend a heartfelt thank you to the nurses of St. Vincent's 4th and 9th floors, Dr. Burnette and the oncology and radiology departments for the warm and attentive care provided.