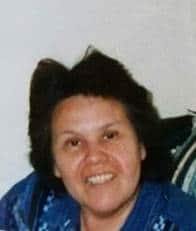 Karen G. Cornelius, age 67, of Oneida, passed away Thursday, January 4, 2018, surrounded by her loving family. She was born January 5, 1950 in Milwaukee, WI to the late Kenneth G. and Elaine (Webster) Cornelius and was a 1968 graduate of West De Pere High School.
After graduating high school, Karen attended and graduated from Bryant and Stratton Business College, Milwaukee, where she earned an Associate Degree in Computer Science. She continued on to earn a diploma in printing from Fox Valley Technical College in 1987. Continuing her educational pursuits, she earned an Associate Degree in Supervisory Management from NWTC in 2000 as well as other multiple trainings.
She was employed with Allen Bradley, Proctor & Gamble and Outlook Graphics. Karen was employed by the Oneida Nation, retiring after 20 years of service.
Karen is remembered by all who knew her as a woman of great wisdom and faith. She was a very spiritual woman and an active member of The Church of Jesus Christ of Latter-Day Saints, Oneida Ward. She enjoyed going to the Temple and was sealed to her parents in 2016.
Karen enjoyed trips to the casino, going out to dinner (especially to Red Lobster), working on family genealogy and cheering on the Green Bay Packers. She loved watching sports and her other favorite T.V. shows. She had a quick wit and quirky sense of humor that will be dearly missed by all who knew her. Karen was a generous woman who was always willing to help someone in need. Her greatest joy was spending time with her family.
Karen is survived by her 3 children: Richard (Ana) Cornelius, Kevin Cornelius and Vicki Cornelius; 9 grandchildren: Colleen, Chelsey, Anthony, Cassidy, Mitchel, Marissa, Alexys, Kevin, Dakota; and 6 siblings: Patricia S. (Stanley) Moore, Kenneth G. (Darlene) Cornelius, Jr.,
Barbara J. Cornelius, Alan B. (Elaine) Cornelius, Cheryl A. Cornelius and Annette M. Melchert. She is further survived by numerous nieces, nephews, adopted grandchildren: Ayashe, Victor, Violet, Lily, Danielle, Kali, Neoni. She also leaves behind other relatives and friends, especially Shaylea and Angelina.
She was preceded in death by her parents; a brother, Harvey E. Cornelius; 4 sisters: Sylvia, Pamela, Geraldine, Darlene and 2 infant brothers.
Visitation will be held at The Church of Jesus Christ of Latter-Day Saints (N6135 Seminary Rd., Oneida, WI), Tuesday, January 9, 2018 from 10 AM to 12 noon. The Oneida Singers will begin at 11:30 AM. A funeral service will follow at 12 noon. Burial will be in the Oneida Sacred Burial Grounds.
Karen's family would like to extend a special thank you to Dr. Verma and DaVita Dialysis Center for their excellent care. They would also like to thank Monica and Phyllis from Oneida Community Health Center for their care and support.